A meeting between Aoun and Mikati now.. here are the details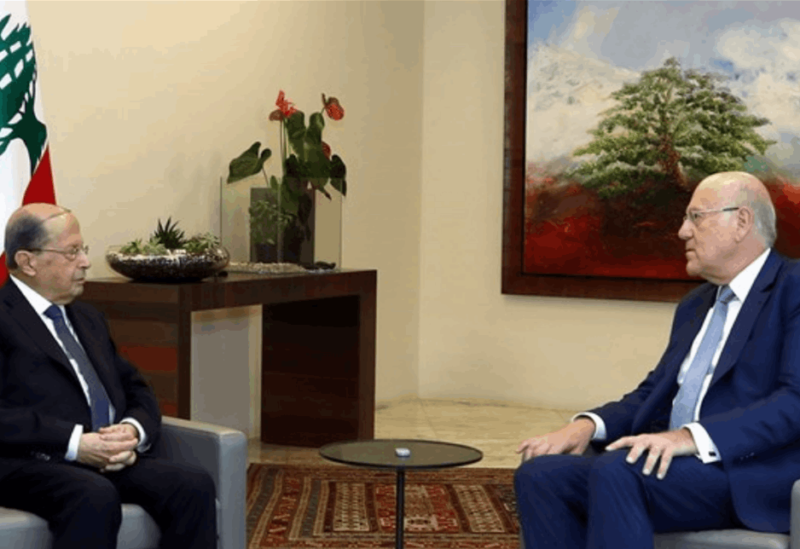 According to press information, a meeting is taking place between President Michel Aoun and Prime Minister-designate Najib Mikati, after Aoun made a call to Mikati, in which he invited him to his home in Baabda Palace.
On the other hand, Mikati assured Aoun that he is committed to forming a new government for Lebanon according to the well-known principles.
Mikati's media office said, in a statement issued today, Thursday, that it "appreciates… to Aoun, the content of the statement he issued and his confirmation to continue the cooperation to form a government that the Lebanese will be satisfied with and that will receives the support of the international community."
Earlier on Thursday, Aoun's media office issued a statement saying that he is "determined to continue to deal openly, cooperatively and positively" with Mikati "to secure the formation of a government that the Lebanese are satisfied with and that meets the support of the international."
Lebanon is facing a serious economic crisis concurrent with a political vacuum as the Lebanese pound collapsed and the country ran out of dollars, and no state rescue plan, also food prices rose by 400%.
The financial collapse forced the country to declare its inability to repay its debt, driving at least half of the population into poverty.