Aboul Gheit from Baabda: We support Lebanon and stand by it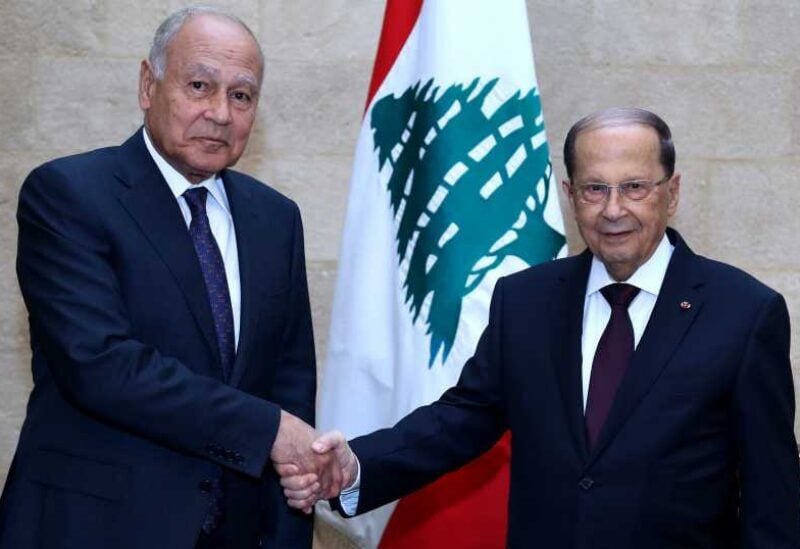 President Michel Aoun's meeting with the Arab foreign ministers, began at the Presidential Palace in Baabda.
The Secretary-General of the Arb League Ahmed Aboul Gheit, said: "The foreign ministers were interested in expressing their thanks and appreciation to President Aoun by coming to the Republican Palace, to express their support for Lebanon and standing by it."
Adding: "We heard a gentle speech from Aoun, in which he explained the circumstances of Lebanon, and we stand behind the Lebanese state and the Lebanese people, wishing it all success."
A number of Arab League foreign ministers and heads of Arab delegations arrived at Baabda Palace, in preparation for attending the consultative meeting of Arab foreign ministers.
Secretary-General of the of Arab League, Ahmed Aboul Gheit, and the Minister of Foreign Affairs and Expatriates in the caretaker government, Abdullah Bou Habib, will hold a press conference at 3:30 in the afternoon in the Rabieh Hall at the Al Habtoor Hotel.