Akar receives Ambassadors of Japan, Malaysia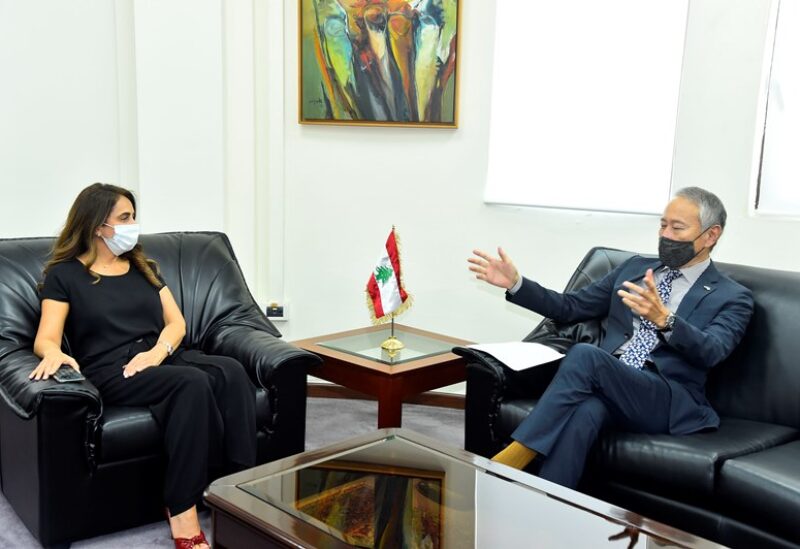 Vice Prime Minister, Caretaker Minister of National Defense and Acting Minister of Foreign Affairs and Expatriates, Zeina Akar, on Monday received Japanese Ambassador to Lebanon, Takeshi Okubo, with whom she discussed a technical cooperation agreement, international elections, bilateral relations and the best means to develop them.
Separately, Akar received the credentials of Malaysia's newly appointed Ambassador to Lebanon, Azri Matt Yakub.
Talks between the pair reportedly touched on boosting bilateral relations between the two countries.
For her part, Akar wished the Malaysian diplomat success in his new duties.
Akar finally met with head of the Maronite League, former MP Neamatallah Abi Nasr, accompanied by the League's vice president, former ambassador Khalil Karam.
The meeting reportedly discussed parliamentary elections in expatriate countries for the year 2022.