Aoudeh meets Greek Ambassador over general situation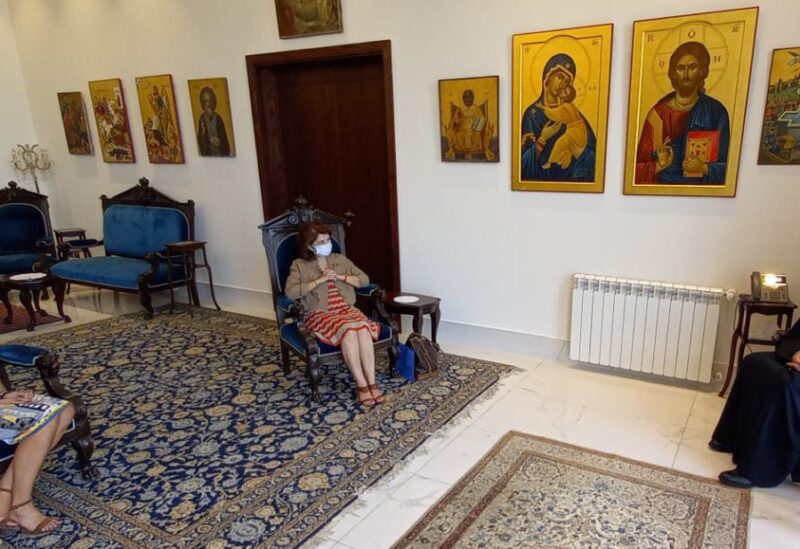 Beirut Greek Orthodox Archbishop, Elias Audeh, on Friday welcomed Greek Ambassador to Lebanon, Catherine Fountoulaki, accompanied by Mrs Athanasia Iliaki.
On emerging, Ambassador Fountoulaki said that they had a constructive dialogue on the situation in Lebanon.
The Ambassador expressed solidarity, friendship and support towards the sons of the Orthodox Church and the Lebanese, in general, hoping that the Lebanese will overcome the difficulties they are enduring.