Aoun, Al-Rahi discuss the President's expected visit to the Vatican tomorrow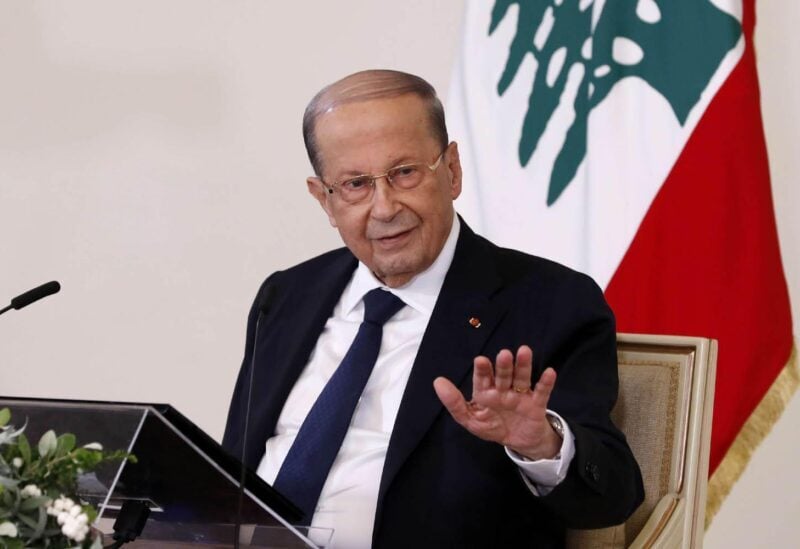 President of the Republic, General Michel Aoun, contacted today Maronite Patriarch, Cardinal Bechara Boutros al-Rahi, who is currently present in the Egyptian capital, Cairo, with talks touching on a number of hour issues, particularly President Aoun's expected visit to the Vatican and Rome tomorrow and the matters to be raised during said visit.
The President will meet with His Holiness Pope Francis on Monday, as well as the Secretary of the Papal State, Cardinal Pietro Parolin, and Foreign Minister Monsignor Jean Paul Gallagher, during which Aoun will be renewing Lebanon's invitation to His Holiness the Pope to visit Beirut.
The President will also meet with Italian President Sergio Mattarella on Tuesday to congratulate him on his re-election as President of the Italian Republic, and to discuss the Lebanese-Italian bilateral relations and ways to develop them in all fields.
In this context, Patriarch al-Rahi wished President Aoun all success in his visit, especially in meeting with His Holiness the Pope who continues to hold Lebanon in his heart and prayers.
Aoun will be accompanied on his Rome visit by Foreign Affairs and Emigrants Minister, Abdallah Bou Habib.