Aoun, Diab tackle implementation of measures regarding fuel and medicine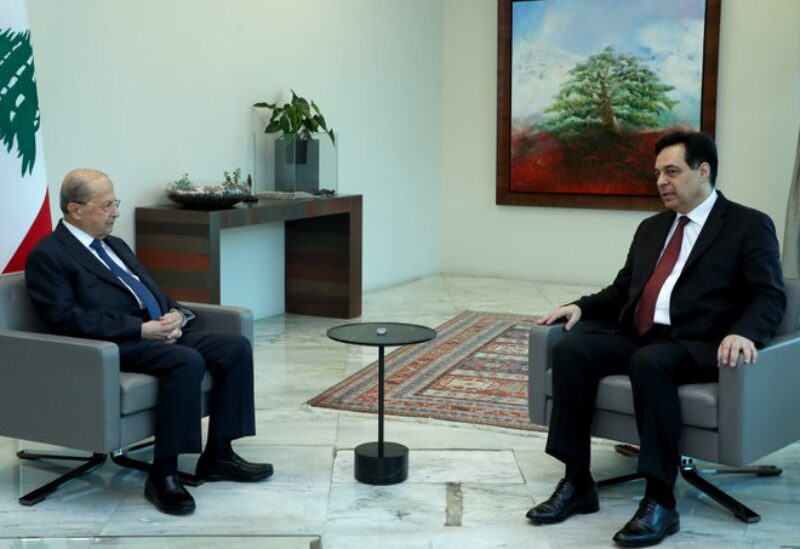 President of the Republic, General Michel Aoun, received Prime Minister, Dr. Hassan Diab, today at the Presidential Palace.
The meeting between President Aoun and Premier Diab was devoted to follow-up on the implementation of the measures and procedures taken in previous meetings regarding the issues of fuel and medicine, in addition to other living issues.
It was decided to hold subsequent meetings during the next few days, to complete the implementation of planned measures and remove all obstacles which emerged during the implementation process.