Aoun: Lebanon is strained by displacement of Syrians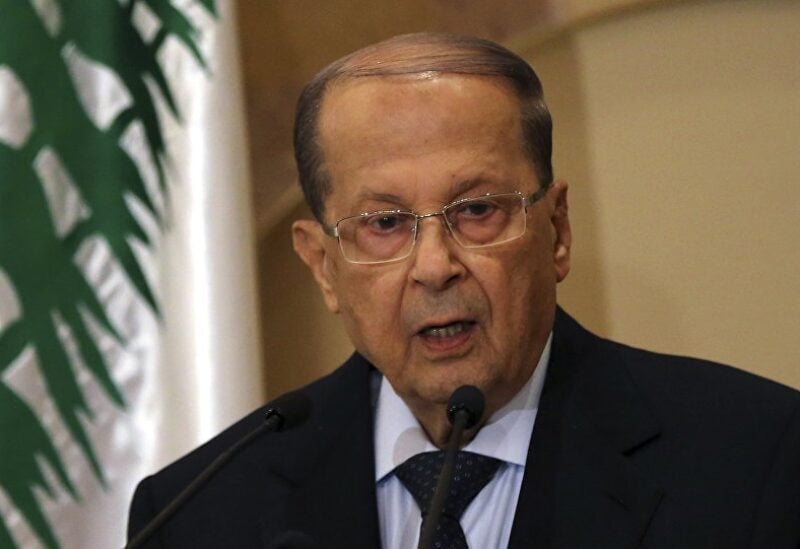 "Lebanon, which hosts the world's largest percentage of displaced Syrians on its soil in relation to the number of its population and its small area, is now strained as a result of the repercussions of this displacement," Lebanese President Michel Aoun said on Tuesday.
President Aoun's remarks came during a meeting he held with Ayaki Ito, representative of the United Nations High Commissioner for Refugees (UNHCR) in Lebanon.
Lebanon hosts more than a million Syrian refugees who have fled their homes since the beginning of the Syrian conflict in 2011.
Many Lebanese worry refugees threaten the country's security and burden its sluggish economy, which has been hard-hit by Syria's war. Others say refugees take jobs or strain Lebanon's already dysfunctional public services.
The Lebanese government has long avoided setting up official refugee camps. So, many Syrians live in tented settlements, languishing in poverty and facing restrictions on legal residence or work.
Aoun also welcomed, at the Baabda Palace, the head of the Chaldean sect in Lebanon, Archbishop Michel Qassarji, who briefed him on the outcome of Pope Francis' visit to Iraq and discussed with him the situation of the Iraqi diaspora in Lebanon.
As well, Aoun held a meeting with MP Jamil Sayyed at the Baabda Palace, during which they tackled the most recent developments with regards to the cabinet formation process and the situation in the Bekaa region.