Aoun meets Mikati at Baabda Palace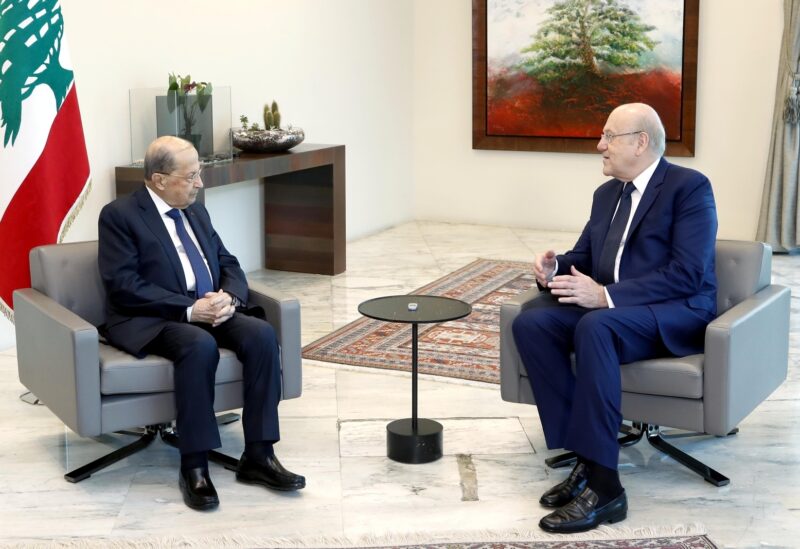 President Michel Aoun met with Prime Minister-designate Najib Mikati at Baabda Palace on Thursday.
Following the meeting, Mikati told reporters that he would pay another visit to the President when he returns from New York. "I will not leave the presidential palace before the government is formed," he said.