Aoun receives Fitr congratulatory cables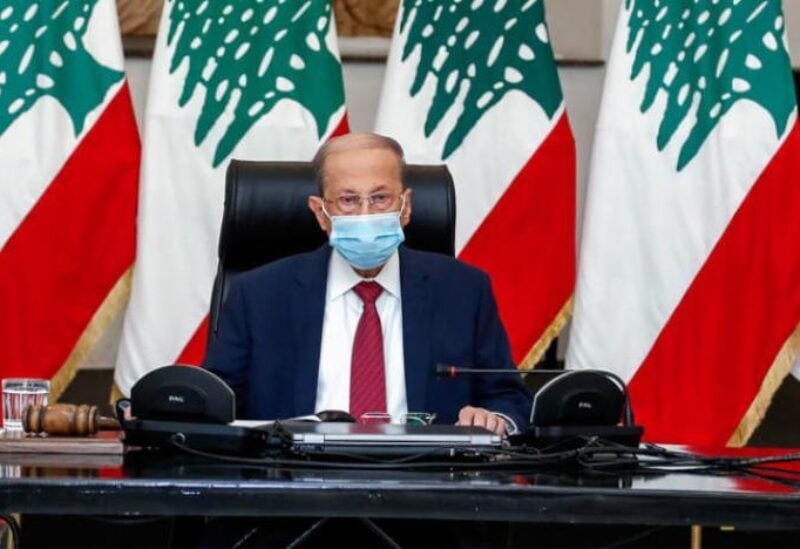 President Michel Aoun sent on Wednesday congratulatory cables to Presidents of Arab and Islamic countries, on the occasion of the blessed Fitr Feast.
Aoun wished that this holiday would return with goodness, peace and progress, in addition to the abolition of difficulties which these countries encounter in various fields, especially health conditions after the spread of COVID-19.
Moreover, the President received several Fitr congratulatory telegrams from Presidents, including Jordanian Monarch King Abdullah II Bin Al-Hussein, who wished the Lebanese people more progress and prosperity.
Kuwaiti Prince Sheikh Nawwaf Al-Ahmad Al-Jaber Al-Sabah, Iraqi President Barham Saleh, and Kuwaiti Crown Prince Sheikh Meshaal Al-Ahmad Al-Jaber Al-Sabah also sent President Aoun Fitr congratulatory cables.
Aoun then met with MP Simon Abi Ramia and deliberated with him general affairs and the atmosphere after French Foreign Minister Le Drian's visit last week, in addition to the topics addressed during this visit.
The meeting also tackled governmental developments, economic and financial conditions, and Jbeil development needs. MP Abi Ramia said that he will be visiting Paris next week.