Aoun says Lebanon keen to combat all kinds of smuggling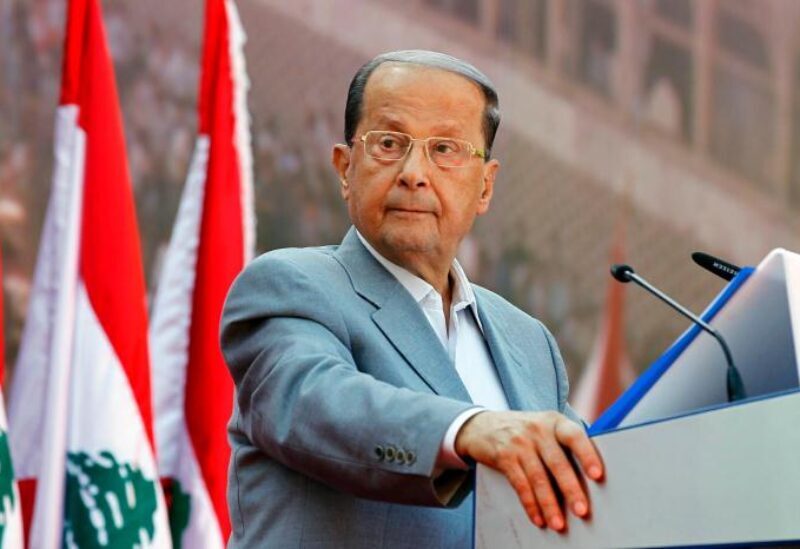 Lebanese President Michel Aoun lauded on Saturday recent efforts which thwarted "the biggest operation" of smuggling cannabis, weighing four tons, from the port of Sidon into the Egyptian port city of Alexandria.
Aoun congratulated the "accomplishment" that was achieved by the Lebanese customs in cooperation with the anti-drug bureau in the judicial police, army intelligence and general security. He had followed up on such efforts through reports he was informed about.
He also stressed that cooperation and coordination between the various security apparatuses are achieving such outcomes "which show Lebanon's keenness to combat smuggling of all kinds and to thwart all attempts that harm the country's reputation and its relations with brotherly and friendly countries."
On Thursday, the Lebanese customs thwarted an attempt to smuggle large quantities of cannabis into Egypt, local media reported, adding that they were packed inside a scrap cargo on board a commercial vessel that was about to sail from the port of Sidon.
Lebanon has scaled up measures to arrest drug dealers and foil the smuggling of drug shipments in the wake of a Saudi ban on Lebanese fruits and vegetables after the discovery of 5.3 million Captagon pills, a type of amphetamine, hidden in pomegranate shipments from Lebanon.
On May 1, the caretaker Prime Minister Hassan Diab said "Lebanon refuses to be a gateway for drug smuggling to any country including Saudi Arabia."
His remarks came in reply to a question about the Saudi import ban on Lebanese produce after a shipment of Captagon pills was intercepted by the kingdom on April 23.