Army Chief meets British ambassador, brigadier general Claude Tudor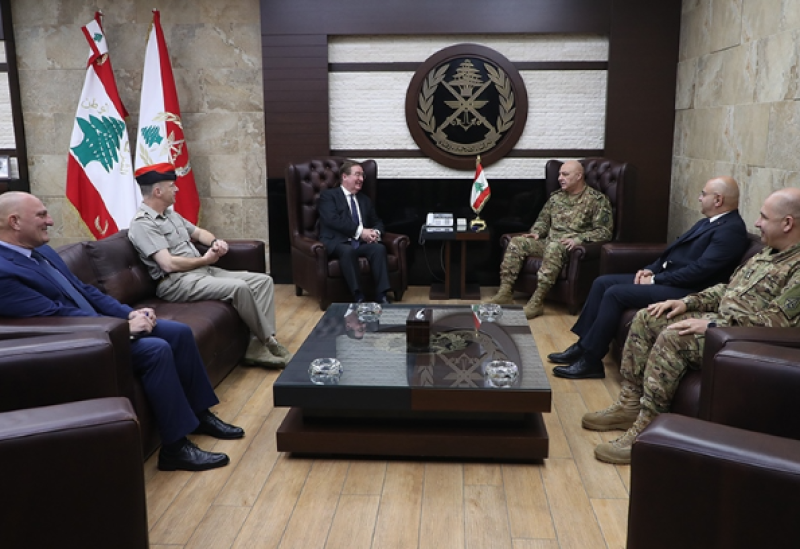 Army Commander, General Joseph Aoun, on Monday received at his Yarzeh office, British Ambassador to Lebanon, Hamish Cowell, accompanied by the Military Attaché, Lieutenant Colonel Lee Richard Saunders.
Discussions reportedly touched on the cooperation relations between the armies of the two countries.
Separately, Maj. Gen. Aoun received the Commander of the U.S. combined special operations joint task force, Brigadier General Claude Tudor, at the head of an accompanying delegation.