Army chief meets UNIFIL's Del Col, UNHCR's Representative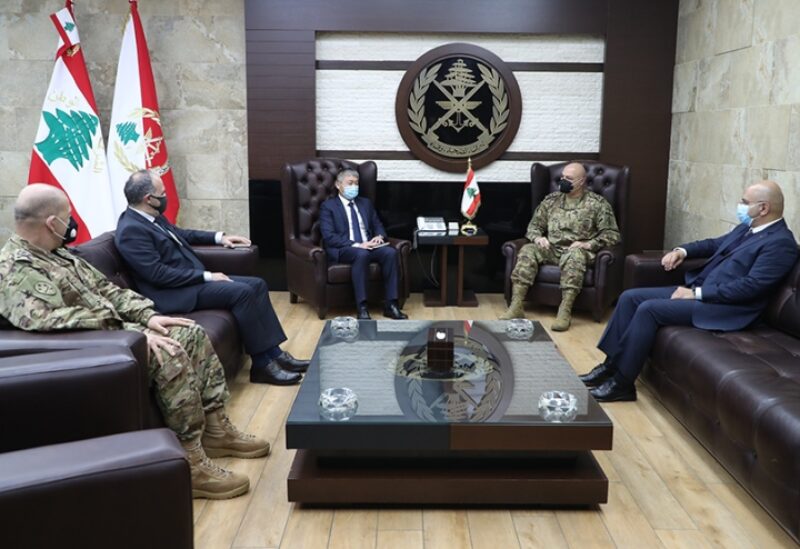 Army Commander, General Joseph Aoun, on Tuesday received, at his office in Yarze, UNIFIL Commander Major General Stefano Del Col, on top of an accompanying delegation.
Discussions touched on the cooperation relations between the Lebanese army and UNIFIL within the framework of Resolution 1701.
Gen. Aoun then met with the UNHCR Representative in Lebanon, Ayaki Ito, with talks touching on displaced Syrians' affairs.