Association of Port Victims' Families : No to politicized judiciary, nor to political interference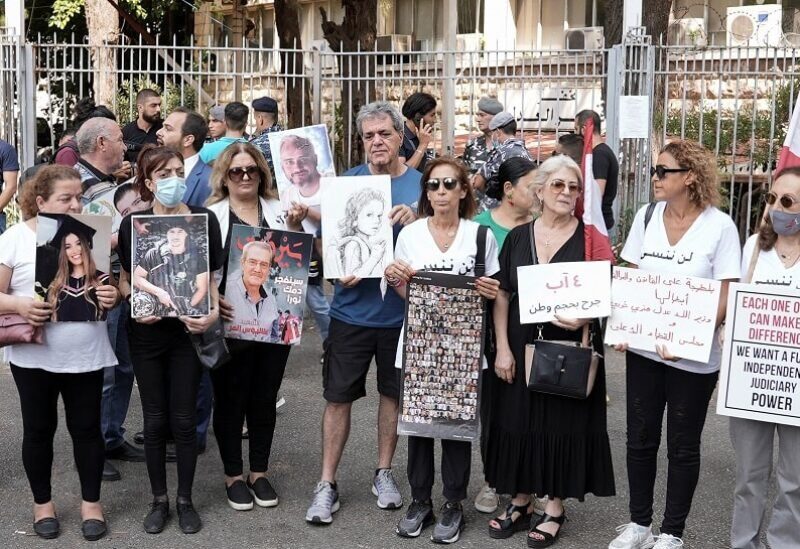 The Association of Families of the Beirut Port Explosion's Victims organized its monthly stand, in front of the statue of the Expatriate.
Marian Vodolian read a statement on behalf of the Victims' Families Association, in which she said: "Twenty-six months have passed and we are still demanding justice for our innocent victims and martyrs, and we are still asking those responsible to rule with justice. We ask you: Who gave the Minister of Justice the right to interfere in the work of the judiciary and appoint judges of his choice, using illegal and groundless arguments? And how is he entitled to carry out the heresy of appointing an alternate judge to look into the case of the detainees and to make the investigation public after it was secret?" .
She added: "We have said it over and over again, stay away from the judiciary, and we repeat it to you: No to the politicized judiciary, nor to political interference. We say to the families of the detainees, "Come, let us join hands and unite together in order to reveal the truth without resorting to slogans or raising signs that suggest clear political affiliations."
It also asked "the people to refrain from uttering shameful insults against us and our victims. What you have to do, like us, is to return the original judge "Tariq Bitar" to continue his work and his investigations, in which he made a great stride.