Bahaa al-Hariri during his meeting with Archbishop Hanna Rahma: The relationship with Bkerki is a special one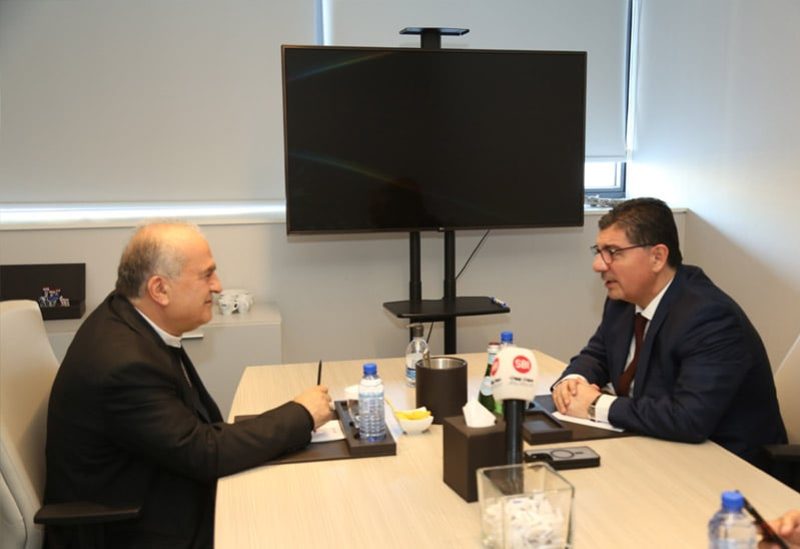 Sheikh Bahaa El-Din Rafik Hariri completes his series of meetings in Cyprus with a meeting with political, spiritual, academic and social figures.
Within the framework of his reception of spiritual personalities, Hariri met the pastor of the diocese of Deir al-Ahmar and Baalbek, Archbishop Hanna Rahma, in the city of Larnaca in Cyprus. Where Bishop Rahma affirmed that there are no sectarian problems in Lebanon, but rather the problem lies in its rulers, stressing that the blood of Rafik Hariri must not be wasted. Rahma also noted the need to complete the march of martyr Prime Minister Rafik Hariri.
For his part, Bahaa Hariri stressed the need to restore Lebanon to its main embrace by adhering to partnership and bilateral relations, in addition to reforming relations with the brotherly Arab and Gulf countries.
Bahaa Hariri also confirmed that the relationship with Bkerki is a special one. Pointing out that this relationship will be similar to the relationship that brought together martyr Prime Minister Rafik Hariri and the late Patriarch Mar Nasrallah Boutros Sfeir.