Berri: Lebanon is not bankrupt, and we will not relinquish a drop of our sea and gas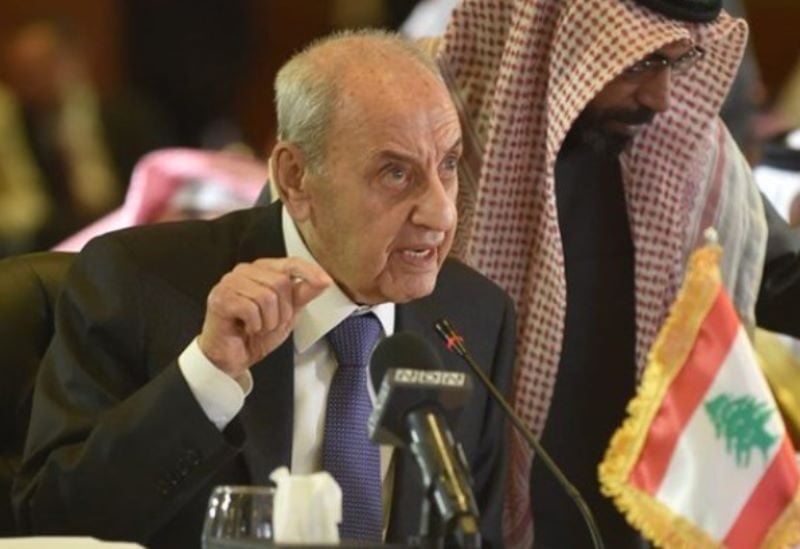 House Speaker Nabih Berri stressed today that "Cairo has never stopped helping us," noting that "487 tons of Egyptian aid arrived in Lebanon a few days ago, including 265 tons of medicines."
Berri hailed Egyptian President Abdel-Fatah Al-Sisi's remarkable achievements in advancing his country, particularly at the level of construction and urban development.
His words came in a recent interview with the Egyptian "Al-Ahram" newspaper.
Touching on the situation in Lebanon, the Speaker stressed on the great significance of moderation and internal unity, saying: "In Lebanon there are 18 sects and multiple parties, but Lebanon only thrives through moderation and unity," adding that resistance to Israel would not have succeeded without Lebanese unity.
At the economic level, Berri considered that to-date Lebanon is not bankrupt, for it is still rich in its origins and resources, as it has a sea full of gas and a very wide and successful Lebanese Diaspora but currently suffers from shortage in liquidity.
Over the demarcation issue, Berri said: "We will not give up a drop of water from our sea and our gas."
He also expressed his optimism that "the situation will improve after the elections," considering that "the implementation of the Taif Agreement's provisions will lead to the abolition of political sectarianism."