Berri meets Romanian Ambassador, Iraqi Health Minister, Iranian delegation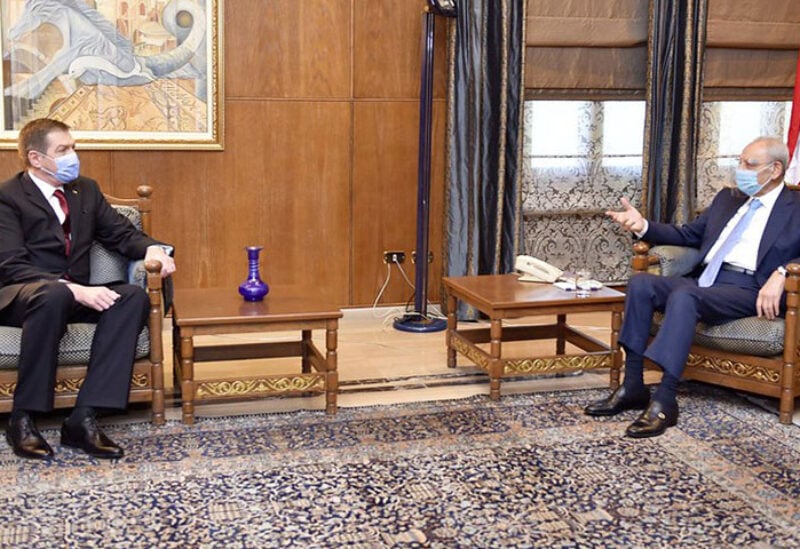 Parliament Speaker, Nabih Berri, met Thursday at his Ain-el-Tineh residence with Romanian Ambassador to Lebanon, Radu-Catalin Mardare, accompanied by Embassy staff Adrian Largeanu.
The pair came on a protocol visit during which they discussed with their host the current general situation and the bilateral Lebanese-Romanian relations.
Berri later welcomed Iraqi Health Minister, Hassan al-Tamimi, and the accompanying delegation.
During the meeting, the Speaker thanked the visiting official for the support provided by Iraq, especially in the fields of oil and healthcare.
He also highlighted the necessity to enhance cooperation between the two countries.
On the current situation on the local scene, Berri said that Lebanon would be in danger of collapse if it remained without a government.
Also, the Speaker received today Secretary General of the World Forum for Proximity of Islamic Schools of Thought (WFPIST), Sheikh Hamid Shahriari, accompanied by Iranian Chargé d'Affaires Hassan Khalili and Iran's Cultural Counselor in Lebanon Abbas Khameh Yar.