Berri meets UNDP's Hauenstein, broaches current situation with Ain El-Tineh visitors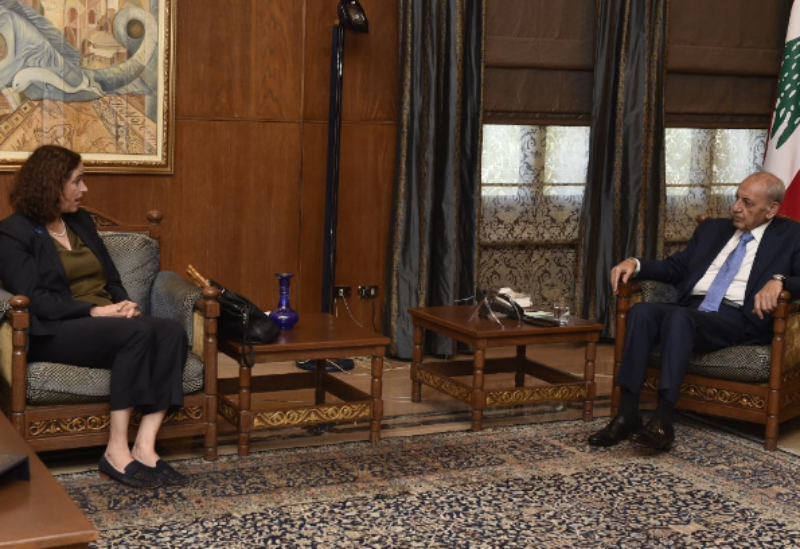 House Speaker Nabih Berri welcomed UNDP Resident Representative in Lebanon Melanie Hauenstein on Thursday in the Second Presidency in Ain al-Tineh, who briefed him on the Programme's operations and activities in Lebanon.
Speaker Berri also met with former Minister of Information, George Kordahi, with whom he discussed the current general situation and the latest political developments.
On the other hand, Berri received Father Michael Rouhana, who presented him with his new Book entitled "The Fifth Republic: The Solution to the Lebanese Dilemma."
Berri later received the Head of the Alawite Islamic Council, Sheikh Mohammad Asfour, and an accompanying delegation of scholars, in the presence of MP Firas Salloum.
The meeting took stock of the country's general conditions and developmental affairs.
The delegation also raised with the Speaker demands related to the sect and the Council.