Berri meets with Firuznia, Badran, Al-Hout and Ibrahim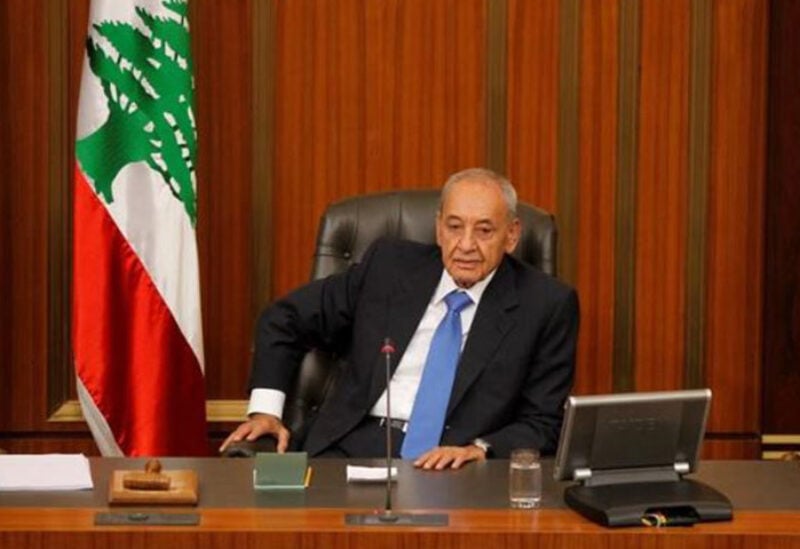 House Speaker Nahih Berri met today at Ain al-Tineh Palace with Iranian Ambassador to Lebanon, Mohammad Jalal Firuznia, with talks touching on the general situation in Lebanon and bilateral relations between the two countries.
The Speaker also received a delegation from the Faculty of Law and Political Sciences at the Lebanese University, headed by the University President, Dr. Bassam Badran, who came to express their well-wishes on the New Year's onset and to discuss various educational and other matters related to the conditions of the Lebanese University.
Berri later met with the Chairman of the Board of Directors of the Middle East Airlines (MEA) Mohammed Al-Hout, who said on emerging: "The visit is to congratulate the House Speaker on the new year and brief him on the company's conditions, plans and programs, in terms of ensuring its persistence and the continuity of air traffic at Beirut airport in light of the aggravating crises that Lebanon is witnessing, especially the economic and health crises."
In this context, Speaker Berri praised the efforts made by the Airline's Board of Directors and the results achieved, wishing its members more success in their new term.
Among the Speaker's interlocutors for today was also the Director General of Public Security, Major General Abbas Ibrahim, whom he met in the presence of MP Ali Hassan Khalil and Advisor Ahmed Baalbaki, with talks centering on the security situation in the country and the latest developments.
Following the meeting, Major General Ibrahim left without making a statement.