Berri slams slogan of 'strong President'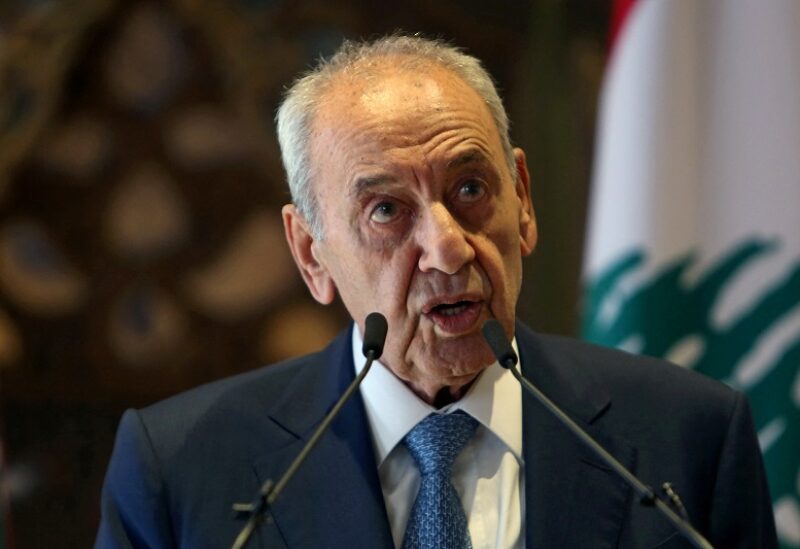 Lebanon's Speaker Nabih Berri has stressed that the idea of the "strong president" that former President Michel Aoun had carried as a slogan for his tenure has "failed miserably."
During a meeting on Monday with a Press Syndicate delegation, headed by Awni Kaaki, Berri said that a strong president "is the one, who brings the Lebanese people together and around state institutions, not the one who exercises the power of exclusion and fuels differences."
He told his visitors that rising poverty, severe power cuts and a series of other crises should prompt lawmakers to immediately elect a new president.
Berri added that he was hinging on the factor of time for the concerned parties to reach consensus on a candidate amid lack of quorum at the parliament.
"Lebanon and the Lebanese cannot tolerate a further deterioration" in the economic and political situation, he warned.
The speaker affirmed that he will continue to call for a weekly session to elect a president.
On the other hand, he emphasized that security was under control.
Asked about his alleged support for the central bank governor, Berri said: "Ask those who extended his term."
He added: "If he's implicated (in corruption), then I do not cover him."