Berri tackles general situation with UN's Wronecka, meets Australian Ambassador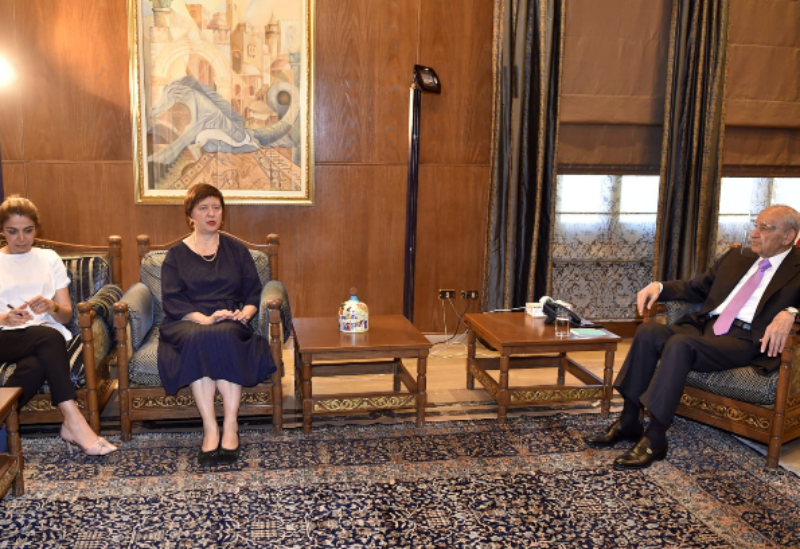 Parliament Speaker Nabih Berri on Friday received at the Second Presidency in Ain el-Tineh the United Nations Special Coordinator for Lebanon, Joanna Wronecka, with whom he discussed the general situation and the latest developments after the completion of the parliamentary elections.
Speaker Berri later received in Ain el-Tineh the new Australian Ambassador to Lebanon, Andrew Barnes, who paid him a protocol visit upon assuming his diplomatic mission in the country.
The visit was an occasion during which they discussed the bilateral relations between the two countries.