Berri tackles political developments with Ain El-Tineh visitors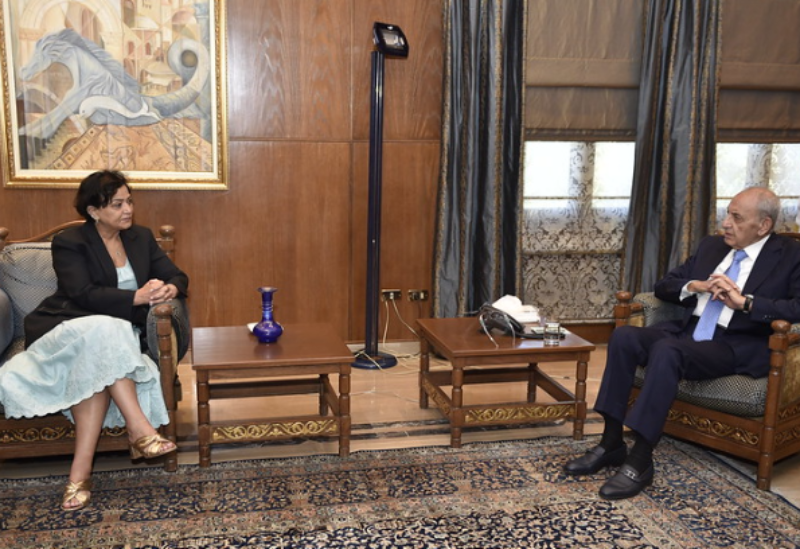 Najat Rochdi, the UN's deputy special coordinator for Lebanon and the humanitarian coordinator, paid the speaker of parliament, Nabih Berri, a farewell visit on Tuesday to commemorate the conclusion of her duty in Lebanon and her appointment as the UN's deputy special envoy for Syria.
Speaker Berri separately met with National Liberal Party Chief, MP Camille Chamoun, accompanied by a delegation from the Party's political council.
Discussions reportedly touched on the current general situation and most recent political developments.
Berri later met with Caretaker Minister of the Displaceda Issam Charafeddine, where they discussed the current general situation, especially the economic and daily living conditions, the issue of public sector employees' wagges and the Ministry's work program in terms of the Syrian refugee dossier.
This afternoon, Berri received former MP Samir Al-Jisr.