Black market dollar registers new hike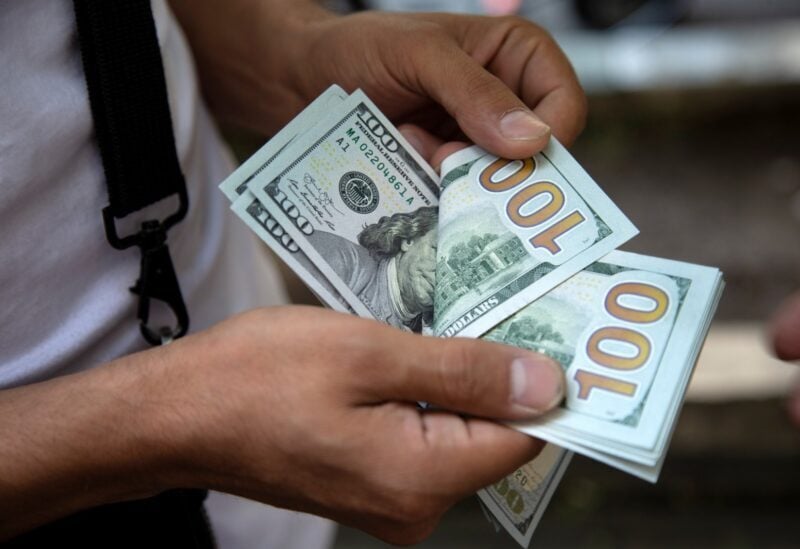 The black market exchange rate of the US dollar versus the Lebanese pound remains unchanged, ranging between 28,000 Lebanese pounds for purchase and 27,900 Lebanese pounds for sale.
Lebanon stated in March that it would be unable to pay its outstanding bills on time, and halted the payment of $1.2 billion due on March 9th, placing the debt-ridden country on the verge of defaulting on sovereign debt at a time when it is suffering a catastrophic financial crisis.
Since the start of the economic slump in 2019, the Lebanese local currency has lost more than 95% of its value, and banks are no longer allowing foreign currency depositors to retrieve their deposits. Furthermore, the credit rating firm Fitch stated that the route to resolving Lebanon's sovereign debt default remained challenging.
During its final session before transitioning to caretaker status, Lebanon's departing Cabinet endorsed a financial recovery blueprint.
The proposal calls for the cancellation of a "substantial portion" of the Central Bank of Lebanon's foreign currency commitments to commercial banks, as well as the dissolution of institutions that are not qualified to continue operations by November. However, the Association of Banks in Lebanon protested to the road plan a few days ago, claiming that it places the complete burden of the country's economic collapse on depositors.