Bou Habib meets Syrian ambassador on farewell visit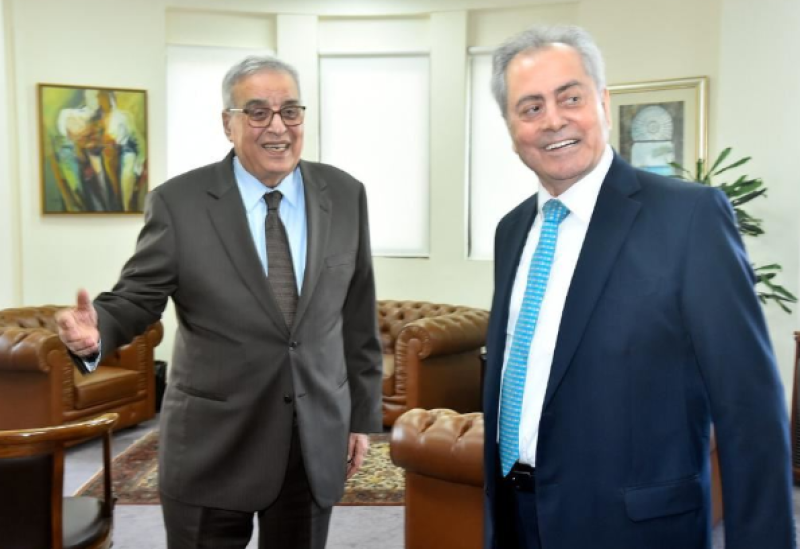 Caretaker Minister of Foreign Affairs and Emigrants, Dr. Abdallah Bou Habib, on Friday received in his office, the Syrian Ambassador to Lebanon, Ali Abdel Karim Ali, who paid him a farewell visit upon the end of his diplomatic mission in Lebanon.
Speaking on emerging, Ambassador Ali said: "We also touched on the common vision that we share with the Minister regarding the special characteristics of the Syrian-Lebanese relationship, and that Lebanon and Syria's interest lies in complementing each other."
The Ambassador praised the official Lebanese position regarding the return of the displaced Syrians who want to return home. "According to UN polls, more than 89% of the displaced want to return home, and Syria has provided all the facilities," he said.
Minister Bou Habib, for his part, wished Ambassador Ali success, and affirmed the need for cooperation between the two countries, particularly with regard to the issue of the displaced Syrians.
"We will also cooperate on several issues, including the return of the displaced and the demarcation between Syria and Lebanon; all of which will only happen through cooperation between the two countries," the Minister concluded.