Bukhari from Dar Al Fatwa: Saudi Arabia will not abandon the Lebanese people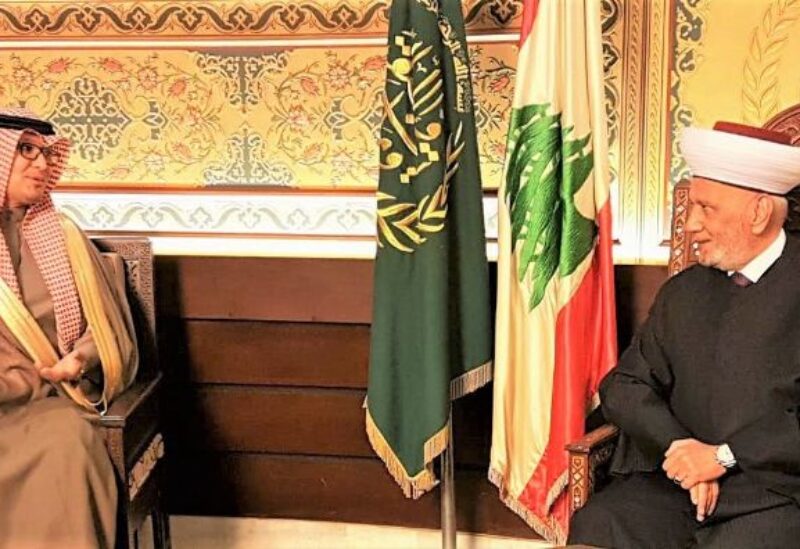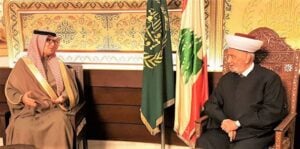 Grand Mufti, Sheikh Abdullatif Derian, received Saudi Ambassador to Lebanon, Walid Bukhari, at Dar-Al-Fatwa on Wednesday.
The pair reportedly discussed the current general situation.
A statement by Dar-Al-Fatwa's press office indicated that during the meeting, the Ambassador hoped that Lebanon would overcome the current crisis in the nearest time possible.
"Saudi Arabia will not abandon the brotherly Lebanese people, and it will remain supportive of the Lebanese and their institutions," Bukhari said.
For his part, Mufti Derian voiced gratitude for the aids provided to Lebanon by Saudi Arabia, highlighting the solid ties between the two countries.
He also renewed condemnation of the attacks on the Saudi soil.
"The criminal acts perpetrated by the illegitimate armed Houthi groups against Saudi Arabia are deplorable, and they must end in order to restore security and stability in the Arab Gulf in general, and particularly in Yemen," Derian said.