Bukhari meets Fahmy amid good signs on Lebanon's imports to KSA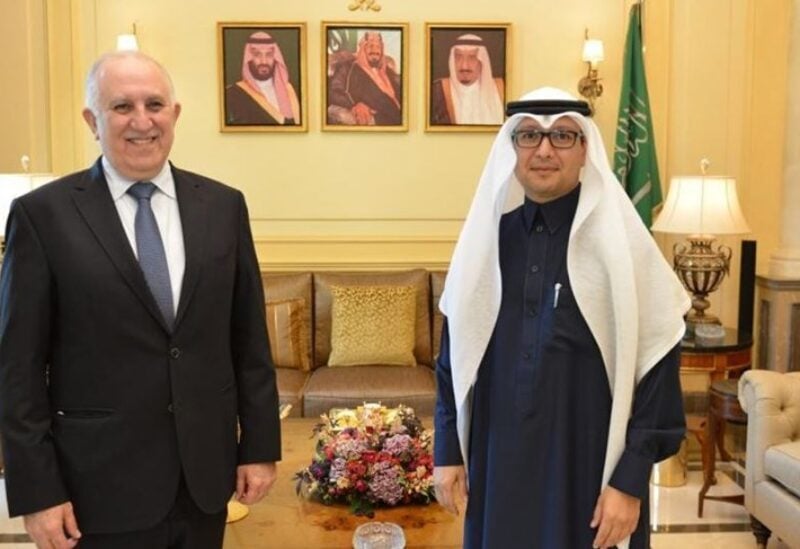 Saudi Ambassador to Lebanon Walid Bukhari on Tuesday met in his Yarze residence with the caretaker Lebanese Minister of Interior and Municipalities, Mohammed Fahmy, the National News Agency reported.
Bukhari and Fahmy discussed the latest political developments in Lebanon and the region, in addition to matters of common interest.
According to press reports, discussions touched on the file of controlling smuggling and the resumption of imports of fruits and vegetables to the Kingdom of Saudi Arabia.
"There are positive indicators in this file and good signs will emerge soon," the reports added.
Lebanon has intensified its security crackdown on drug dealers and factories – particularly in the city of Baalbek which is believed to harbor the most dangerous wanted people – after Saudi Arabia imposed a ban on Lebanese imports.
On April 23, Fahmy said Lebanon is ready to cooperate with all states to fight drug smuggling after Saudi Arabia banned the import and transit of Lebanese fruit and vegetables due to the illicit trade.
Lebanese security "has been exerting tremendous efforts combating drug smuggling," Mohammed Fahmy told Reuters, adding that smugglers might sometimes succeed despite those "meticulous" efforts.
He also called for "more cooperation" between the security services in the two countries.