Caretaker Agriculture Minister meets Qatari Ambassador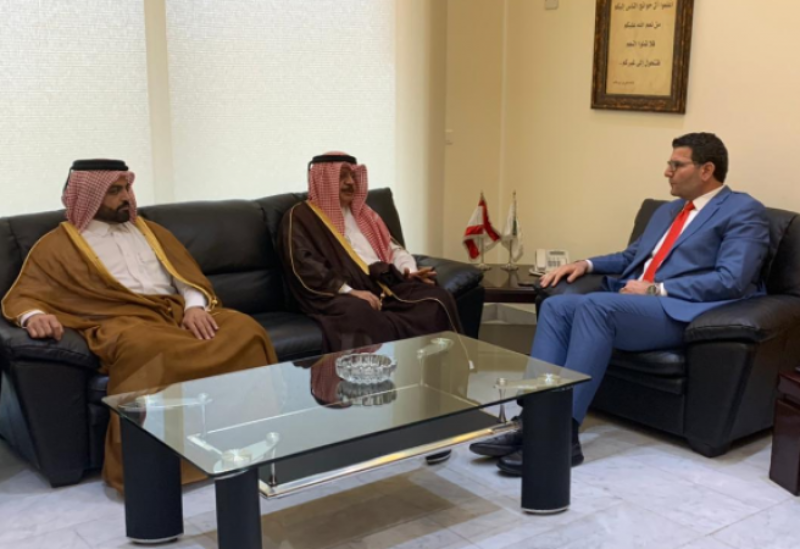 Caretaker Minister of Agriculture, Abbas Al-Hajj Hassan, on Wednesday received in his office at the Ministry, Qatari Ambassador to Lebanon Ibrahim bin Abdulaziz Al-Sahlawi.
The pair reportedly discussed agricultural affairs in the two countries and the export operations from Lebanon to the State of Qatar.
Caretaker Minister Hajj Hassan underlined the Agriculture Ministry's commitment to all international standards in export operations.