Chinese Ambassador pays Wehbe farewell visit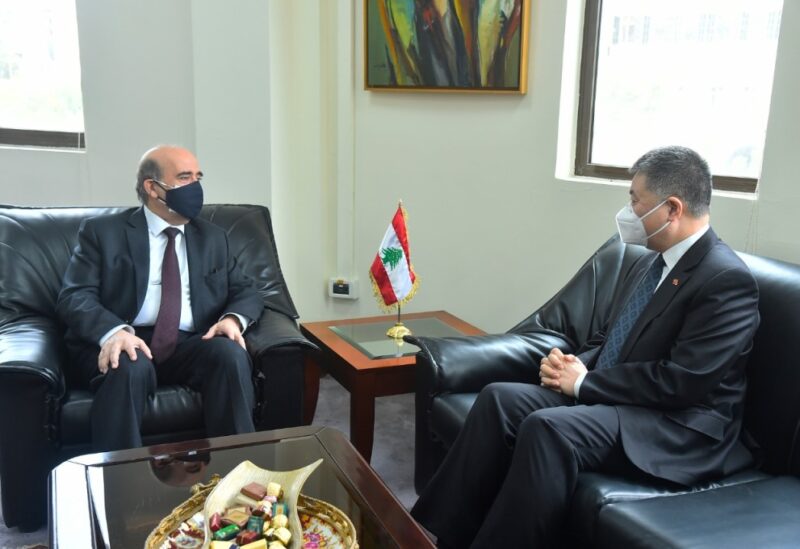 Caretaker Minister of Foreign Affairs and Expatriates, Charbel Wehbe, on Wednesday welcomed Chinese Ambassador to Lebanon, Wang Kejian, who paid him a farewell visit marking the end of his diplomatic mission in Lebanon. During the meeting, Minister Wehbe affirmed the strong relationship that binds the two countries, hoping that Lebanon will keep receiving China's support economically, politically, and in international forums.
The Foreign Minister also lauded China's role in terms of pacifying the situation in south Lebanon, as well as preserving UNIFIL's role and success in implementing International Security Council Resolution 1701.