Defense Minister tells military personnel: Your rights are a red line!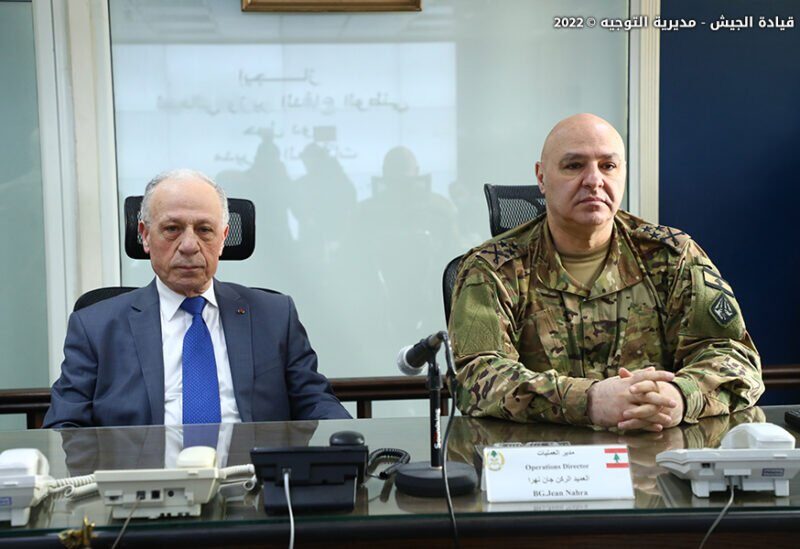 In the presence of the Armed Forces Commander, General Joseph Aoun, the Minister of National Defense, Maurice Sleem, inspected the Lebanese Army's Operations Directorate, where he listened to an explanation from the Director of Operations, Brigadier General P.S.C. Jean Nohra, about the army's tasks and the challenges it is currently facing in light of the economic crisis.
Minister Sleem commended all the efforts made by the military units deployed, especially the issue of border control and curbing smuggling operations, noting that challenges are pressing on the military, but their rights are a red line, and he spared no effort when bringing the issue to the cabinet table in defending and affirming these rights in the draft budget that will be submitted to Parliament.
He stressed that the army is the guarantor of security and stability in Lebanon and that everyone should support it and stand by it.
For his part, General Aoun thanked Minister Sleem for all his positions in support of the army, and his efforts to collect the rights of the military and retirees to face the current economic crisis, pointing out that the army is continuing to carry out its tasks and duties towards its homeland and its people regardless of any circumstances or challenges.