Diab concludes Land Transport Sector's meeting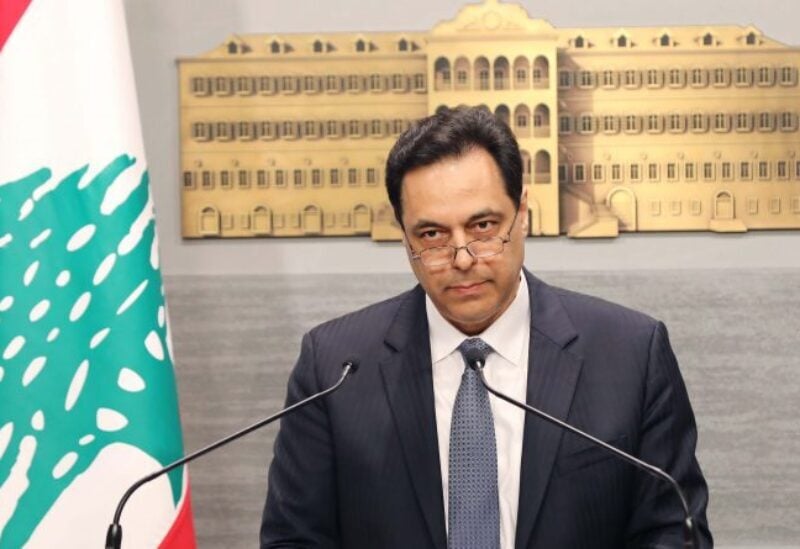 Caretaker Prime Minister Hassan Diab chaired a meeting of the land transport sector, attended by Minister of Public Works and Transport Michel Najjar, Head of Lebanon's General Labor Confederation Bechara Asmar, and Head of Federations and Unions of the Road Transport Sector in Lebanon, Bassam Tlais, in addition to the Representative of Fuel Distributors in Lebanon, Fadi Abou Chakra, and a number of stakeholders.
Diab confirmed his approval of the plan to promote this industry and include its workers among the general Lebanese covered by the ration card during the meeting.
After the meeting, Tlais said: "We were honored to meet His Excellency Premier Hassan Diab, in the presence of HE Minister Najjar and the General Labor Confederation Head. The meeting deliberated on a single issue, which is the land transport sector and means aimed at supporting it. The meeting was very positive, as Prime Minister Diab confirmed his approval of the proposal submitted by the land transport sector with the aim of supporting this sector and including its workers in the ration card. I would like to assure our colleagues in the sector that the deliberations were positive and that the detailed mechanism for supporting the sector will be implemented once the ration card enters into force. We will be holding on Thursday, at the General Labor Confederation's Headquarters, a meeting of the land transport sector, during which we will announce, in details, the content of today's deliberations".