Economic bodies to strike on Thursday, join General Labor Union movement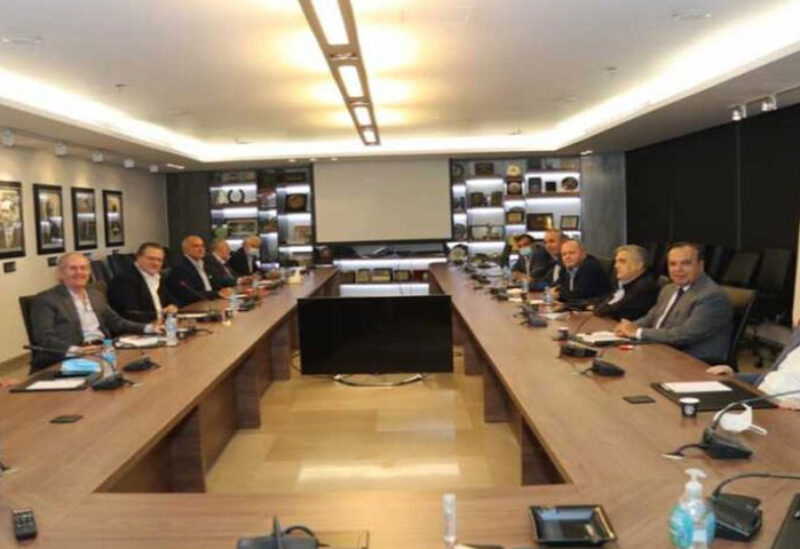 The economic bodies held a joint meeting on Wednesday with a delegation from the General Labor Union at the Chamber of Commerce, Industry, and Agriculture in Beirut and Mount Lebanon, chaired by Former Minister Mohamed Choucair and in the presence of the President of the General Labor Union Bechara Asmar. They discussed the social and economic situation in-depth and the hindrances the country is facing.
Following the meeting, the two parties issued a joint statement, stated the following:
No human mind can comprehend the deterioration taking place in the country in various aspects of life, the unprecedented suffering of citizens and workers, and the rapid collapse in various fields and sectors.
Employers and workers warn that stagnation at the political level will exhaust the state's remaining capabilities, institutions, citizens and workers. It will also accelerate the closure of institutions and therefore increase the rate of unemployment, poverty, and starvation.
What is happening today is a systematic process of destruction of all the state's components and pillars, especially the public services. It will also destruct the private sector's role as a prominent center in the region for distinguished services, mainly university education, hospitalization, and others.
Lebanon is not a poor country. Therefore, it is not acceptable to drive citizens into impoverishment, starvation and humiliation, and striking Lebanon's civilized image.
Lebanon is able to revive rapidly, if a rescue plan that includes strict solutions was implemented. Joining efforts between the private sector and workers will revive the economy.
The attendees believe that resolving these obstacles is in forming a rescue government that gains the confidence of the Lebanese, the Arab and international community. The government should be able to implement comprehensive reforms in coordination with the International Monetary Fund and donor countries. Employers ask the the political officials to focus on forming a government in compliance with these norms in order to save the country and revive its economy.
The economic bodies sound alarm and warn that leaving the country deteriorate without taking any action will lead to a huge catastrophic collapse.
In this context, the economic bodies announce their solidarity with the labor union in its movement, and ask private companies to strike between 11 am and 12 pm.
The economic bodies appeal to the Arab countries to stand beside Lebanon in its crisis, and to support the Lebanese and help them save their homeland.
The economic bodies asked in their statement: "What does officials need? Isn't it enough! Don't you see the Lebanese suffering, and don't you think that it is time to form a rescue government."