Energy minister Fayyad discusses plan to transport gas to Lebanon in Egypt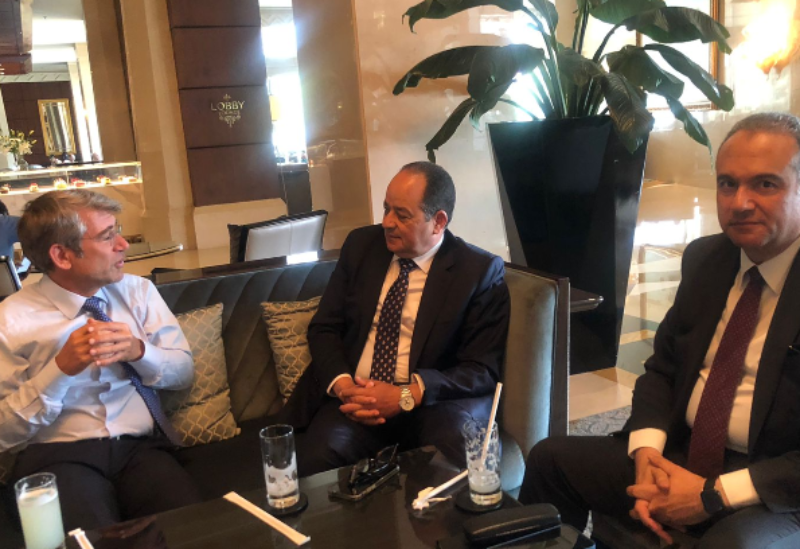 Caretaker Minister of Energy and Water, Walid Fayyad, met on the sidelines of the meeting held today in Cairo, with the CEO of I-Gas, Eng. Magdy Galal, representing the Minister of Petroleum and Mineral Resources, Eng. Tarek El-Molla, who was unable to attend for emergency health reasons.
The pair discussed the latest developments regarding the requirements for the implementation of the plan to transfer Egyptian gas to Lebanon in terms of the World Bank's terms of financing.
Minister Fayyad briefed the Egyptian side on the latest developments in this regard, and the clear decision required by the World Bank to increase the tariff in conjunction with the arrival of gas.
On the issue of US guarantees, Minister Fayyad explained that "the US administration is studying all matters related to the contract, including the issue of sanctions on Syria, and the most prominent thing in the meeting is the Egyptian reaffirmation of the readiness of the Republic of Egypt, technically, commercially and contractually, to pump gas as soon as the last message of American assurances arrives."