Families of Beirut port blast accuse all officials of murder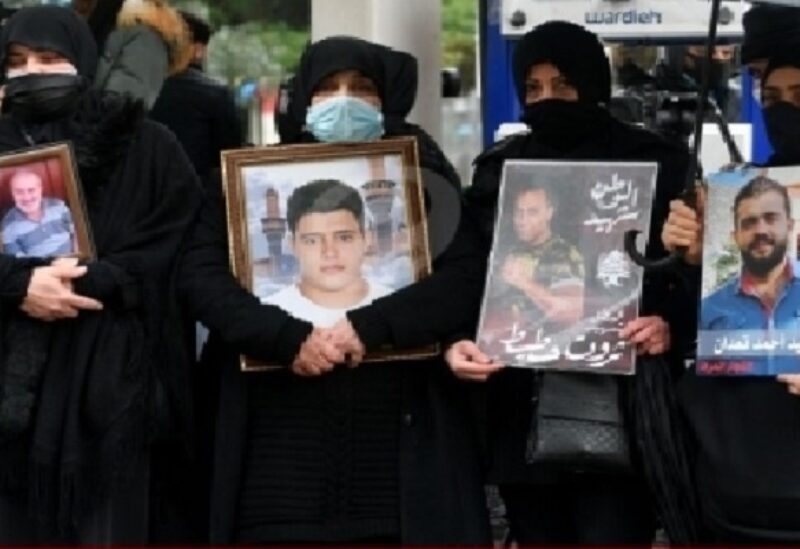 Families of the Beirut port explosion victims gathered on Thursday at the entrance of the port to mark seven months since a powerful blast rocked the country with no one being held to account thus far.
Ibrahim Hoteit, a spokesman for the families slammed all kind of immunity granted to high-ranking officials, including the ones given on a sectarian basis, urging Judge Tarek Bitar to avoid reluctance in dealing with the file.
Hoteit called on the judge to proceed with the file of investigations and to begin with top officials, and addressed him by saying "do not repeat the mistakes of the former investigative judge."
Families of the blast victims accused ex-minister Ghazi Zeaiter of killing their children. "We are not honored to meet you, and all those who take part in this system are accused of killing us until their innocence is proven," Hoteit said in response to Zeaiter's invitation to meet the families.
He also called on all Lebanese people to stand by their side "because it is a national cause and if we triumph, all corruption will be wiped out."
The families have been demonstrating in front of Beirut's Palace of Justice to protest against the dismissal of Judge Fadi Sawan from the probe. Clad in black, they cradled photos of their dead loved ones and held picket signs that read: "Where are the investigation results?"
More than 200 people perished in the August blast when a huge stockpile of ammonium nitrate, stored unsafely for years, detonated at the capital's port. Thousands were injured and entire neighborhoods destroyed.