First Batch of Pfizer vaccine arrived, and vaccinations will start as of tomorrow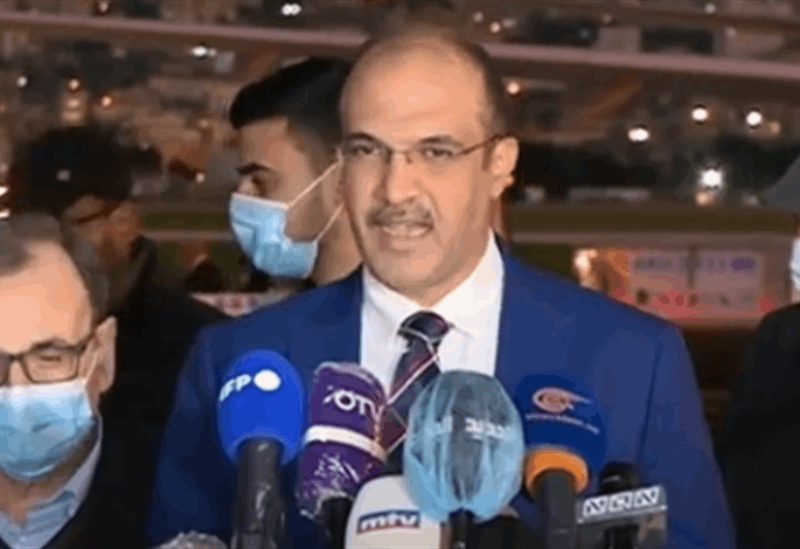 The first batch of Pfizer vaccines has arrived today at Beirut-Rafic Hariri International Airport.
Minister of Health Hamad Hassan said from the airport: "We are happy and satisfied about finally receiving the promised vaccine, because time is critical".
Hassan ensured that there would not be neither smuggling, nor political or sectarian considerations. "We refuse any talks about preferences in distributing the vaccine, which will be available for all Lebanese," he added.
Hassan said: "Despite all challenges we faced, the government along with the support of international partners was able to bring the vaccine, and therefore combat coronavirus pandemic." He added that people should continue abiding to the protective measures through wearing the facemask and respecting physical distancing.
Information Minister Manal Abdel Samad said from the airport: "It's the media's turn to answer all questions related to the Covid-19 vaccine". She added that taking the vaccine is much more secure than getting infected with the virus."
Abdel Samad said: "The press staff is the Unknown Soldier, and therefore giving them the vaccine is a priority, and a date will be set at a later stage to start the process".
The vaccination process will start tomorrow at Rafic Hariri University Hospital, Saint George Hospital University Medical Center, and American University of Beirut Medical Center. The vaccine will be given to the medical staff and the elderly in the first stage.