Grillo honors Othman: Evidence of deep-rooted ties between our two countries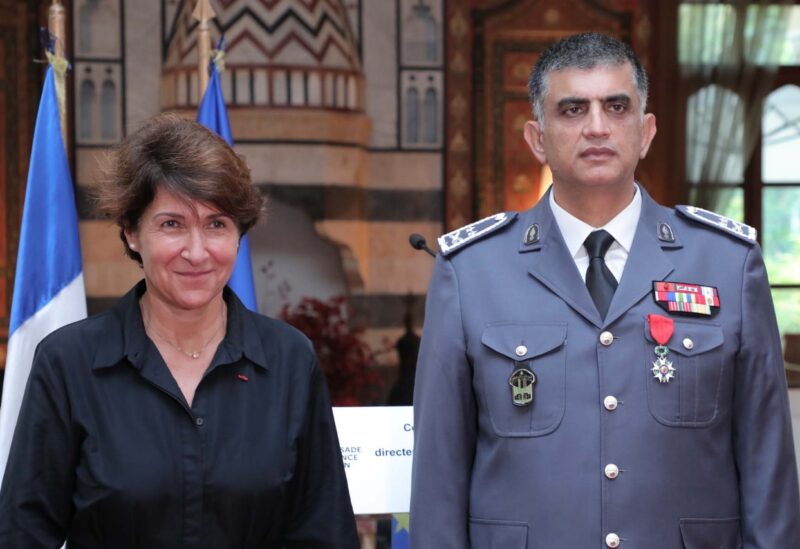 French Ambassador to Lebanon, Anne Grillo, honored, on behalf of French President Emmanuel Macron, the Internal Security Forces Director-General, Major General Imad Othman, and awarded him the Legion of Honor in the rank of Knight, one of France's highest honors.
Grillo's word on the occasion dwelled on the "critical role of the Internal Security Forces, led by Major General Othman, in combating terrorism," underscoring "the achievements that have been made in this field as a result of international cooperation, especially with France."
"This honoring ceremony is the best evidence of the ties of friendship between the two countries," she said.
Othman, in turn, thanked the French state and said: "This honor is not only for me, but for the internal security forces (…) and the martyrs whose blood has been spilled the altar of the homeland."
"The whole world knows, sees and feels the extent of the deep-rooted relations between Lebanon and France, and history is a witness to that. (…) The close cooperation between the various French and Lebanese institutions has a great impact on the interests of both countries," Othman said.