Hamieh receives France's Duquesne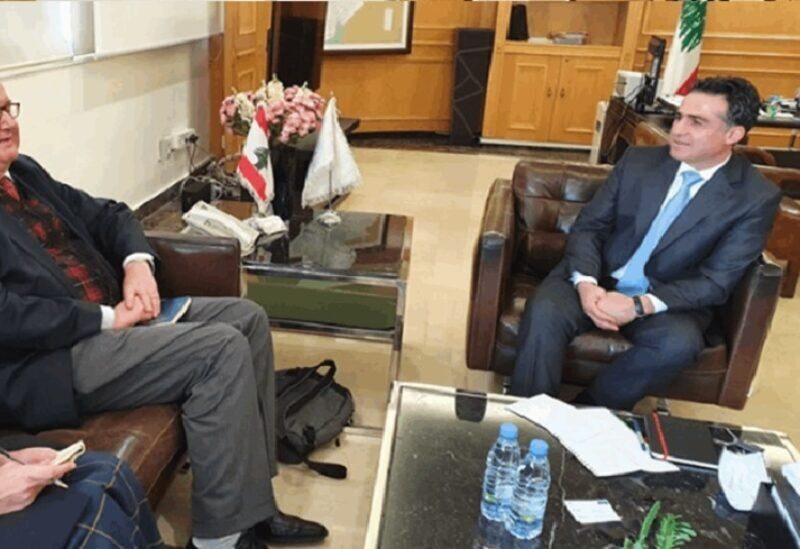 Minister of Public Works and Transport, Dr. Ali Hamieh, on Tuesday received in his office at the Ministry the French presidential envoy and the Coordinator of International Aid for Lebanon, Ambassador Pierre Duquesne, and an accompanying delegation.
The Ministry's press office said that the meeting touched on the Ministry's projects related to ports, public transport, railways, the reconstruction of Beirut Port and the development of Beirut's Rafic Hariri International Airport.
Minister Hamieh hailed the bilateral relations between Lebanon and France in bolstering cooperation ties in the various domains.
The Minister noted that he had discussed with the senior diplomat the reforms carried out by the Ministry, saying  they are taking reform steps based on conviction, rather than international pressure.
Hamieh also announced that he will visit the French capital next month to discuss with his French counterpart matters related to the two ministries, and that he will visit several Parisian ports and airports and the National Railway Company (SNCF ) to benefit from the French expertise in this regard and activate the relationship between the two countries.