Hassan receives invitation to partake in 55th session of Arab Health Ministers' Council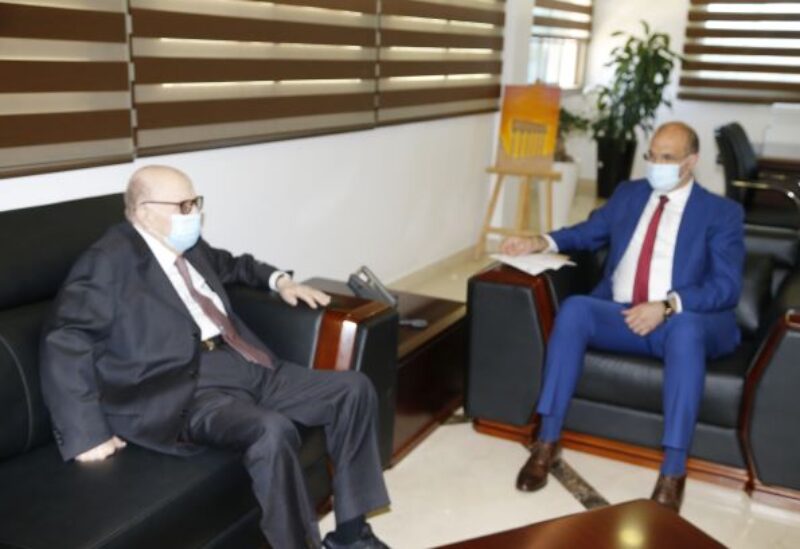 Caretaker Minister of Public Health, Dr. Hamad Hassan, on Thursday welcomed in his office at the Ministry, the Assistant Secretary-General of the Arab League, Ambassador Abdel Rahman Al-Solh, and his deputy Dr. Youssef Al-Sabawi, who handed him an invitation to participate in the 55th session of the Council of Arab Health Ministers' meeting to be held on May 23, via videoconference, under the presidency of Tunisa.
On the other hand, Minister Hassan received "Liberation and Development" bloc MP Ibrahim Azar, with talks reportedly touching on health matters related to the region of Jezzine.
Hassan also met with the President of the Lebanese Cultural University in the World, Abbas Fawaz, at the head of a delegation.