Here are the decisions of the Cabinet session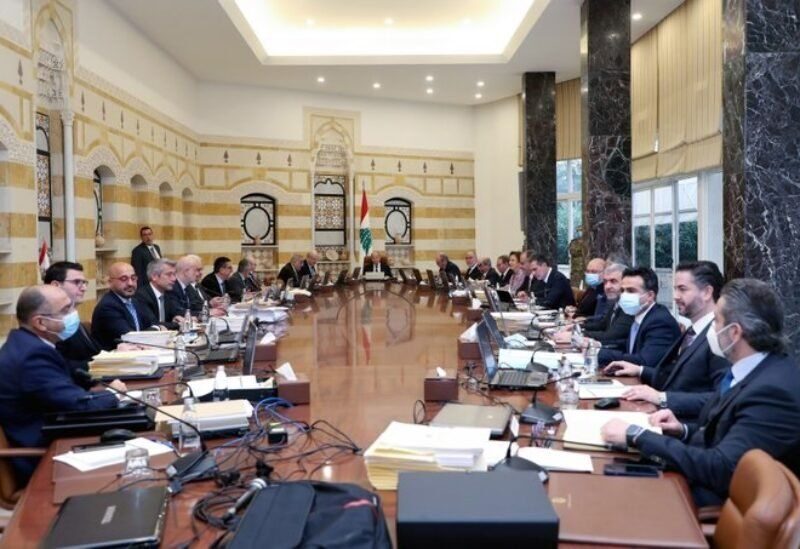 The Cabinet session dedicated for studying the draft budget law for the year 2022 concluded in the Grand Serail.
Acting Information Minister Abbas Halabi said after the session that "Interior Minister Bassam Mawlawi briefed the council on the seizure of 17 spy networks for the benefit of the Israeli enemy, and it was found that the role of these networks is local and regional."
He pointed out that "the Council of Ministers requested more inquiries from the Minister of Energy regarding the electricity advance in the next session, and the customs dollar was discussed, but it was not enacted."
Halabi said that the Cabinet discussed the social care to cover the state's contributions to institutions that care for the elderly, addicts, people with special needs and abused women, and this contribution was increased to 400 billion Lebanese pounds."
The Council of Ministers approved the public sector's social contribution to 75 percent of the salary basis, with no less than 2 million and no more than 4 million Lebanese pounds. As for retirees, the 75 percent was approved categorically.
Social assistance will include everyone who serves public utilities from the public administration, social security, the educational sector and hospitals, with some controls for those who receive donations.