Huge fire in Ayyat, and Mayor appealing for a helicoplter.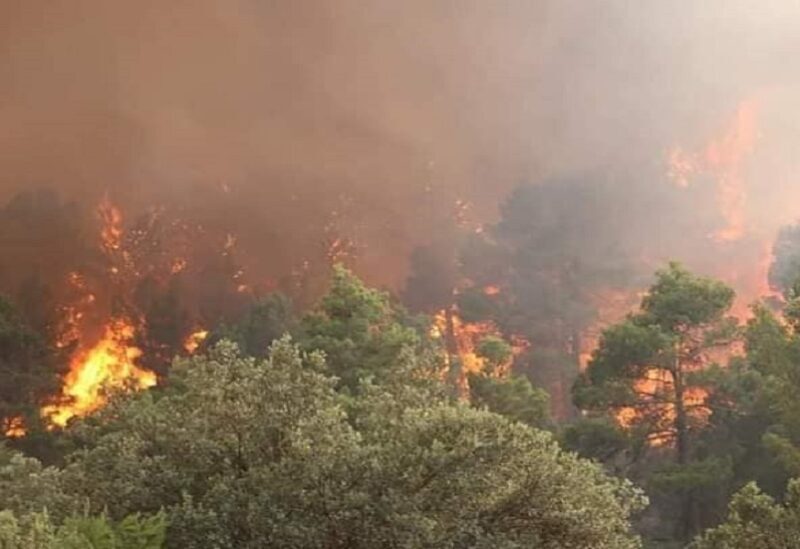 Ayyat Mayor Khodor Khodor appealed to the army command and Major General Muhammad Khair, to secure a helicopter to extinguish a huge fire in the town which is spreading rapidly, amidst fear that any change in wind direction will lead to the spread of flames, which poses a danger to homes.
Old Akkar Civil Defense Center, Al-Jomah Forest Center, and citizens from the towns of Al-Burj and Ayat joined in the attempt to put off the fire.