Inauguration of 'Wine on Christmas' Exhibition in Lebanon's Byblos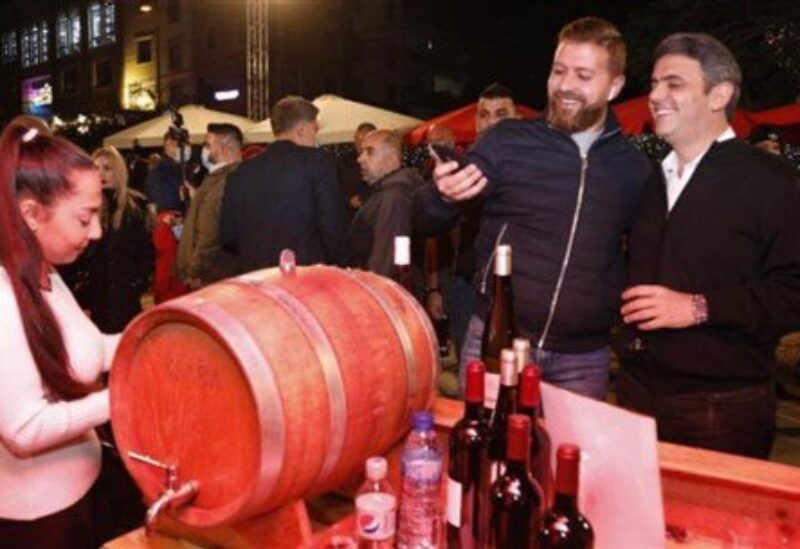 Byblos Municipality organized on Friday evening the "Wine on Christmas" event, the first edition of the Christmas exhibition of Lebanese wine, organized by the "Eventions" Company, taking place along the Roman Street near the Christmas tree, in the presence of MP Ziad al-Hawat, Organizing Company's Official Nada Farah, and members of the Byblos Municipal Council, and the City's mayors, residents and visitors.
In a brief word on the occasion, Hawat hoped that "this Christmas holiday season would pass in goodness and peace, as it is the feast of joy, children, hope and wishes," commending the organizing company for its "vibrant activity, brilliance and ongoing success."
Hawat called on everyone to visit Byblos during the holidays, "because we, as Lebanese, have the right to live in joy, security and stability."
Visitors at the event enjoyed touring the various wine stands, sampling an array of the finest hot and cold Lebanese wines.
The wine exhibition continues through Saturday, December 11, 2021.