Information minister Makary visits Al-Liwaa offices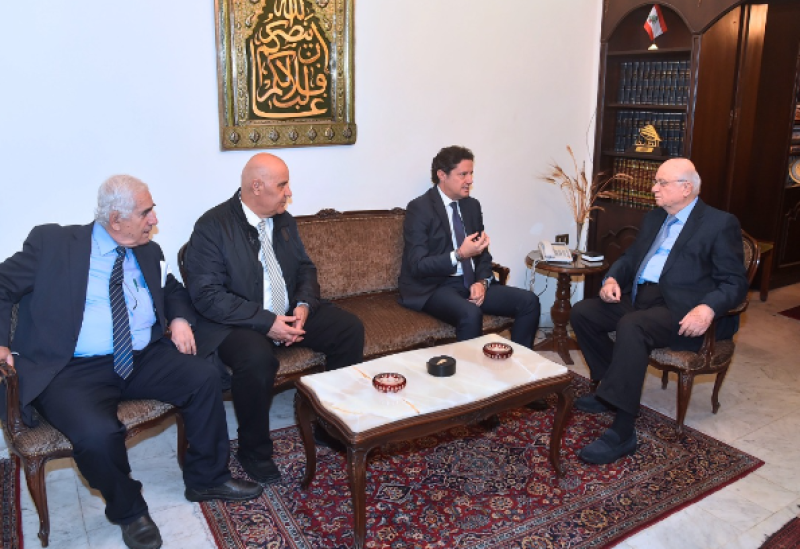 Caretaker Minister of Information, Ziad Makary, on Wednesday visited the Beirut-based offices of Al-Liwaa daily, accompanied by Director General of the Information Ministry, Hassan Falha, where they met with the newspaper's chairman Salah Salam.
Following the meeting, Makary reiterated his support for all the Lebanese media means.
He said that talks with Salam touched on the current political situation in the country.
In response to a question by a reporter, Makary ruled out the possibility of a breakthrough at the presidential level.
He stressed that former minister Sleiman Frangieh is the sole figure capable of communicating with all sides.