Information Minister visits Al Irfan Foundation, Niha Fortress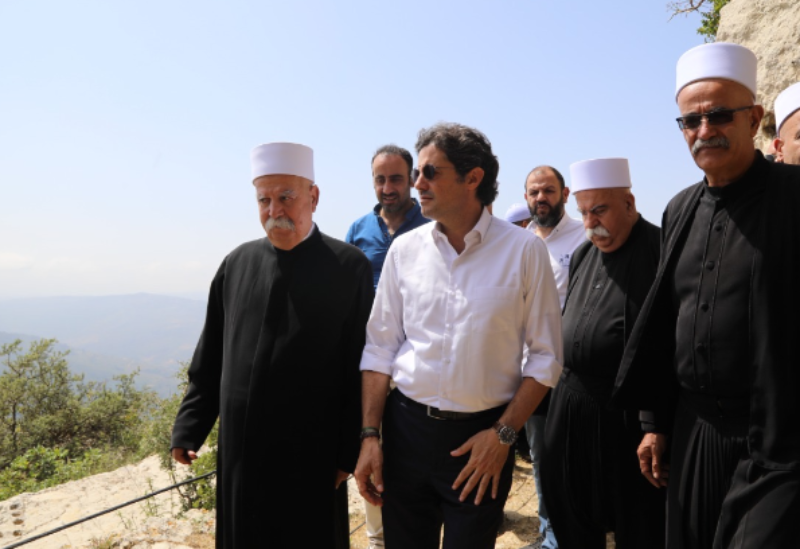 Caretaker Minister of Information Ziad Makary on Wednesday visited Al-Irfan Foundation in Samqanieh, where he was received by the Foundation's President Sheikh Nazih Rafeh.
The Minister later visited the Fortress of Nihad with an accompanying delegation from Al-Irfan Foundation.
He also visited the house of late Sheikh Ali Zeineddine in al-Khraybeh.