Interior minister Mawlawi, ISF' Othman lay wreaths at ISF martyrs' memorial monument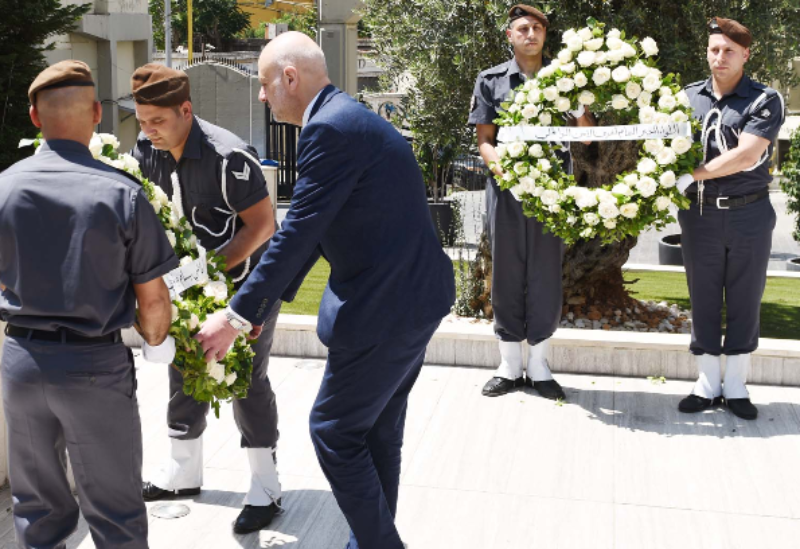 On the occasion of Lebanon's Internal Security Forces' 161st anniversary, Caretaker Minister of Interior and Municipalities, Judge Bassam Mawlawi, and Internal Security Forces (ISF) chief, Major General Imad Othman, on Thursday laid two wreaths at the ISF martyrs' memorial monument in the courtyard of the General Directorate's HQ building in Ashrafieh, with the participation of ISF units' chiefs.
Later, Minister Mawlawi met at the General Directorate with ISF units' heads, in presence of Major General Othman, where they discussed the ISF Institution's affairs and conditions in light of the current stifling circumstances.
Mawlawi congratulated them on the ISF anniversary, heaping praise on the "role of the ISF Institution at the national level" and hailing its great achievements in maintaining community and citizens' security.