Internal Security Forces retirees stage a sit-in in Bekaa, block roads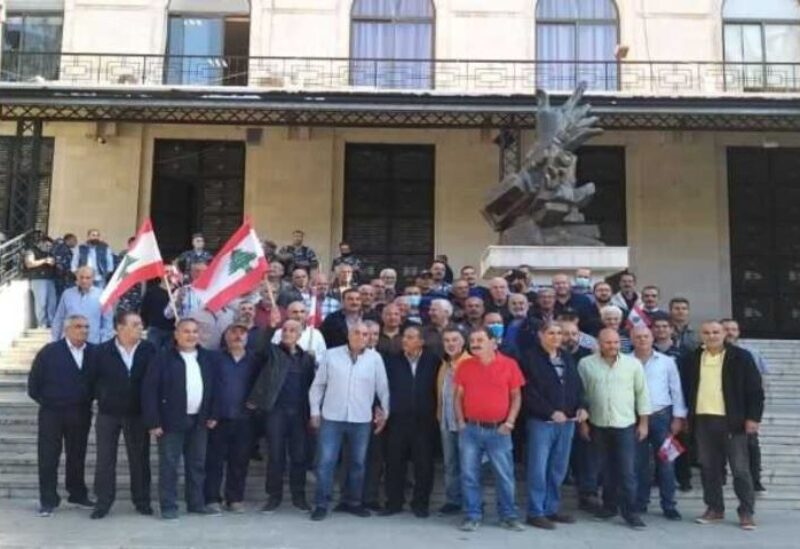 A group of retirees in the Internal Security Forces (ISF) in Bekaa staged a peaceful sit-in in front of Saraya Zahle "to denounce the skyrocketing prices of fuel and foodstuffs, the deteriorating purchasing power, and the salaries that have lost more than 90 percent of their value.
The retirees also rejected the policies adopted by the new government, and threatened to "take escalatory steps if it does not take the initiative to raise the minimum wage."
The retirees announced the start of a series of escalatory steps against the government in the Bekaa, starting with sit-ins, demonstrations, besieging public centers and blocking roads, to urge the government and officials to take the following steps:
Working immediately to raise the minimum wage in proportion to the rise in the price index.
Military retirees should leverage from the ration card, and issuing it as soon as possible
Creating cooperatives for ISF members and retirees, which provide foodstuffs at subsidized prices, in addition to covering all medical expenses including medical supplies for ISF retirees by 100 percent, as the latter has become below the poverty line.