LAU accelerates the public phase of its vaccination drive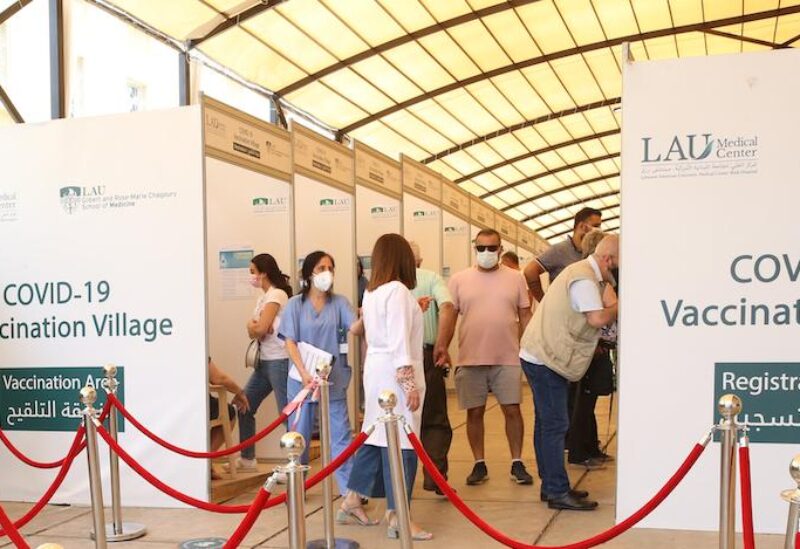 The Lebanese American University (LAU) announced today the acceleration of its general public vaccination campaign, following the planned acquisition of 80,000 Pfizer-BioNTech vaccines within a consortium of 4 medical university hospitals. The university had kickstarted the campaign with the LAU community, students, faculty and staff, to ensure on-campus learning starting Fall 2021. In this second phase, the university is directing its vaccination efforts to other constituents, including LAU Alumni and areas outside Beirut, by targeting municipalities, public schools and non-governmental organizations.
LAU President Dr. Michel Mawad said that "the concerted efforts being made to vaccinate the general public are vital to saving as many lives as possible and regaining a sense of normalcy."
LAU is also equipping its "mobile clinic" and working out the logistics to reach remote areas and spread greater awareness about the importance and availability of vaccination. The university's vaccination drive was made possible through the support of the Ministry of Public Health, and the generosity of friends of LAU who provided the needed financial assistance, among whom Mr. Bahaa Hariri who donated a significant $1 million.
By accelerating the vaccination of its own community and the general public, LAU hopes to contribute to attaining herd immunity faster in Lebanon.