Lebanese Ambassador to Spain: Communicating with Spanish authorities for information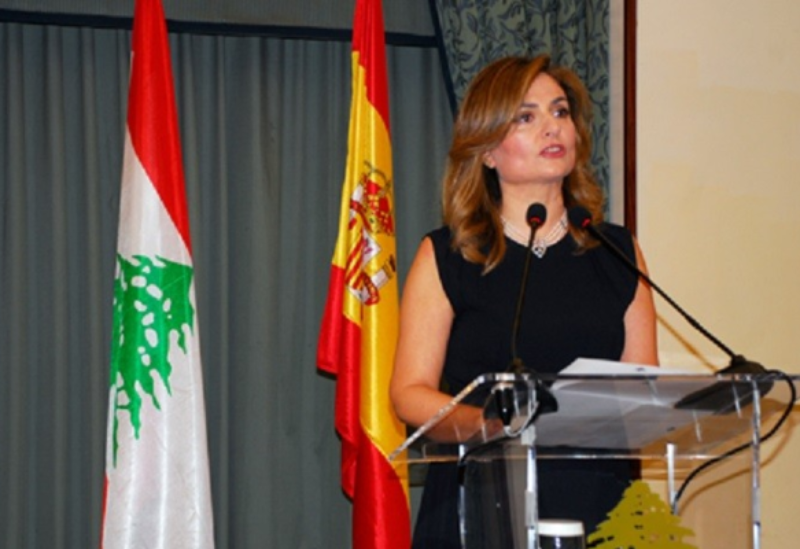 Spanish authorities have revealed, according to "Agence France Presse", that a group of 39 Lebanese, who were traveling between Egypt and Latin America, took advantage of their stop in Barcelona, to seek asylum in Spain.
A Catalonia regional headquarters' source said that a chartered plane heading from Cairo to Bogota and Quito had stopped in the Spanish city on Monday, noting that the group of passengers "did not continue the journey and sought asylum." "The 39 passengers have started the asylum procedure while they were in the airport area, where basic services are provided
On November 5, Palma de Mallorca police arrested 16 people who escaped from a plane that made an emergency landing at the city's airport, and they are still looking for 8 others. The police said at the time that the plane, which was flying between Morocco and Turkey, was allowed to make an emergency landing in Palma de Mallorca, after receiving a report that one of its passengers was feeling ill.
In order to obtain the latest developments regarding Lebanese asylum seekers, Nidaa Al-Watan contacted Lebanon's Ambassador to Spain Hala Kayrouz, who confirmed that she is communicating with the Spanish authorities to obtain additional information and details, and that she has also consulted the Spanish Ministry of Foreign Affairs, in an attempt to find out the conditions and needs of these people, in order to help them, the latter stated that according to the asylum laws, the Spanish authorities do not communicate with the embassy of any person requesting political asylum there, considering that he is a fugitive from his country, and therefore no information is provided to us in this regard.
Kayrouz pointed out that, according to the Spanish media, it turned out that the asylum seekers are Lebanese and Palestinians, and as a rule, their names will not be disclosed because any asylum seeker is protected by the country in which he sought refuge, given that he is either persecuted in his country of origin, or he seeks asylum for reasons of his own.
On the other hand, Kayrouz revealed that more than a thousand Lebanese in Spain are registering to participate in the upcoming parliamentary elections in Lebanon, and the registration process is very normal, although the participation rate appears to be little compared to other European countries, but it has reached two and a half times more than Last time.