Lebanon on high alert as locusts reach eastern town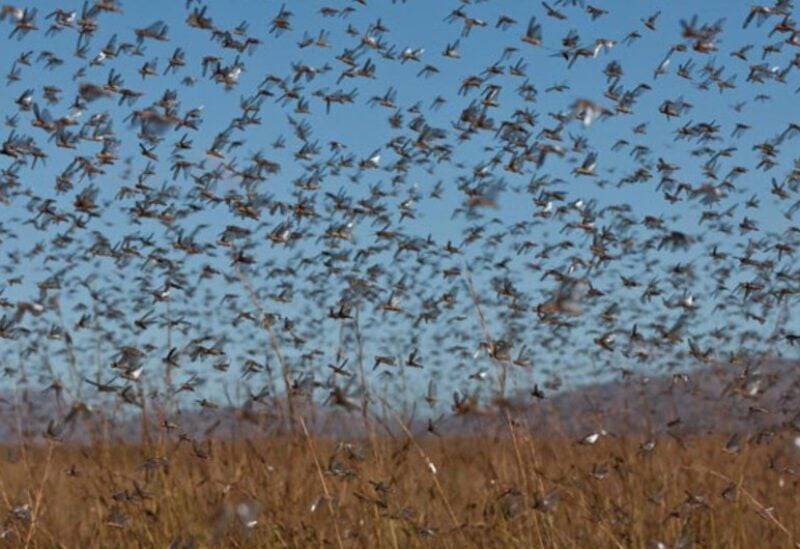 The Lebanese army command announced on Friday that choppers it had deployed have proceeded with pesticide-spraying operations in Baalbek and Ras Baalbek in a bid to combat locust swarms and prevent them from spreading to other regions.
The caretaker Ministry of Agriculture earlier on Friday called on beekeepers in Arsal's barren areas and neighboring regions to take swift measures in order to cover bee hives ahead of pesticide-spraying operations aimed at combating locust swarms, the National News Agency reported.
The wide-scale operations to be carried out by Lebanese army choppers and teams of the Ministry of Agriculture aim to fight locusts which have been already seen in the barren areas of the eastern town of Arsal, according to the agency.
Caretaker Minister of Agriculture, Dr. Abbas Mortada, on Thursday asked the specialized teams at his ministry to be ready to face possible locust waves after receiving information about spotting swarms of the insects in the Syrian territories.
He urged citizens in border areas and villages to notify the Ministry of Agriculture, on its hotline 81/964621, of any sightings of locust swarms.
Mortada contacted the caretaker Minister of Defense, Zeina Akar, asking her to "prepare the army choppers to help in any emergency in this field."
Local media reported on Monday that Lebanon was taking precautions to face potential waves of locusts after the insects reached several areas in Jordan and Syria.