Major General Khair receives 487 tons of medical and food aid from Egypt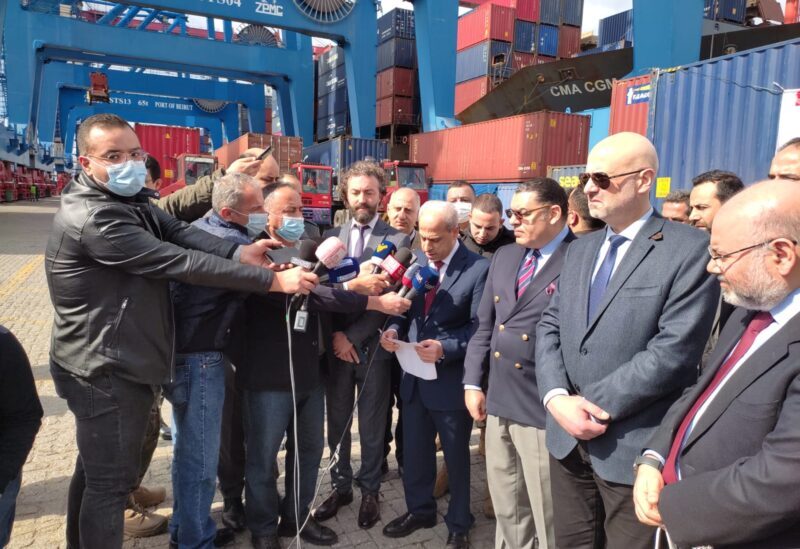 The Secretary-General of the High Relief Commission, Major General Muhammad Khair, received 487 tons of medical and food aid from Egypt. The handover took place on the berth of Beirut Port in the presence of Minister of Interior and Municipalities Judge Bassam Mawlawi, Minister of Public Health Dr. Firas Abyad, Director General of Beirut Port, Mr. Omar Itani, and Egypt's Ambassador to Lebanon Dr. Yasser Alawi.
Major General Khair Masr thanked Egypt for its solidarity with the Lebanese people at this difficult stage in which they face exceptional challenges, stressing that the process of distribution will be part of a program organized in coordination with Prime Minister Najib Mikati and the relevant ministers.
For his part, the Egyptian ambassador, Alawi, explained that this donation is the latest episode of what he described as the "Egyptian bridge" to support the Lebanese, which began the day after the port crime, where President Sisi called Michel Aoun, and Egypt put all its capabilities pointing out that there is an Egyptian decision that Lebanon will not be left alone until this difficult period ends.
Meanwhile, Interior Minister Judge Mawlawi revealed that, under the supervision of the Ministry of Health, the medicines will go mostly to the Internal Security Forces to meet their needs, while the food will go to the Internal Security Forces, the Beirut Fire Brigade and the Tripoli Fire Brigade, thanking the Egyptian leadership for standing by Lebanon.