Man detained after holding up Lebanon bank to access own savings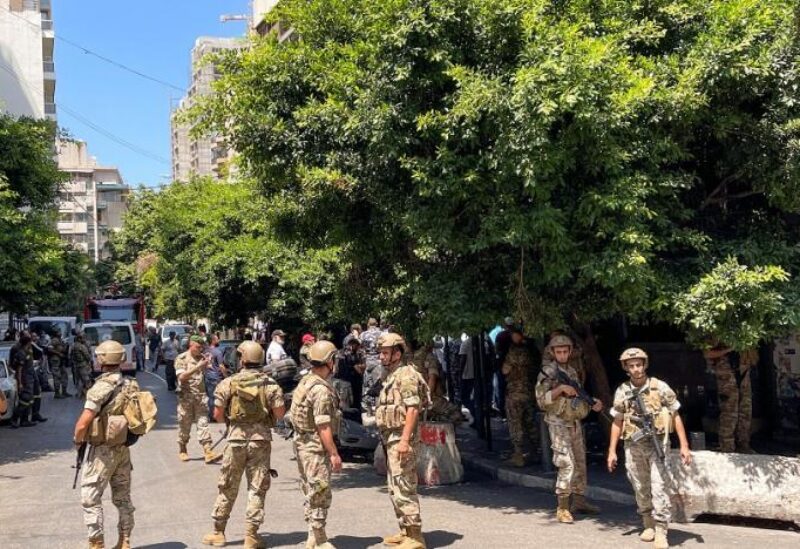 A man with a gun that turned out to be a toy was arrested after holding up a Lebanese bank on Friday to retrieve his savings frozen in the banking system, a security source said, in what was at least the third such incident this week.
The man was able to retrieve a portion of his funds from Byblos Bank in the southern town of Ghazieh before being arrested, the source said, adding that the weapon in his possession was believed to be a toy.
Lebanon's banks have locked most depositors out of their savings since an economic crisis took hold three years ago, leaving much of the population unable to pay for basics.
The capital controls were never formalized by law but courts have been slow to rule on depositors' attempts to access savings via litigation against banks, leading some to seek alternative ways of getting their money.
A Lebanese activist group on Thursday vowed to organize more bank heists to help people retrieve their locked savings.
Activists from Depositors' Outcry group accompanied Sali Hafez into a Beirut bank branch on Wednesday, and she was able to retrieve some $13,000 in her savings to fund her sister's cancer treatment.
Hafez carried a toy gun when she walked into BLOM Bank on Wednesday, while the activists who accompanied her poured about gasoline, threatening to set the bank on fire if she did not get her money out.
The group told The Associated Press that they had also coordinated with a man who tried to take some of his money from a bank in the mountainous town of Aley. Local media said he carried an unloaded shotgun.