Mikati casts his vote in parliamentary elections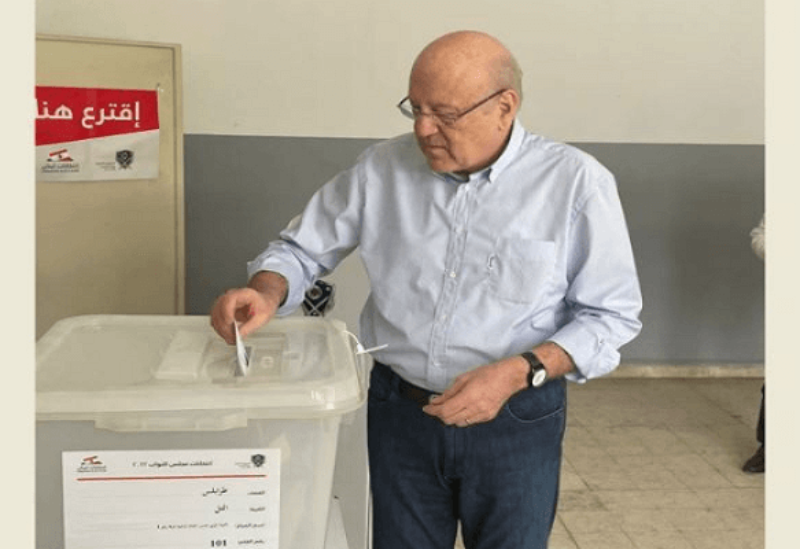 Prime Minister Najib Mikati cast his vote at eight o'clock this morning at Hassan Al-Hijjah Secondary School in Tripoli, accompanied by his wife May and his son Malek.
"The state is mobilized in all its capabilites to achieve this democratic election," said PM Mikati after casting his vote.
Mikati called on "the Lebanese to choose the best and whoever they see fit in this parliamentray elections," stressing that the state prepared for this merit and recruited 100,000 people to ensure this process.
He also praised "all the exerted efforts that have been made and will be made by judges, officials and security apparatuses," hoping that the coming days will bring goodness to Lebanon.