Mikati chairs expanded meeting over border measures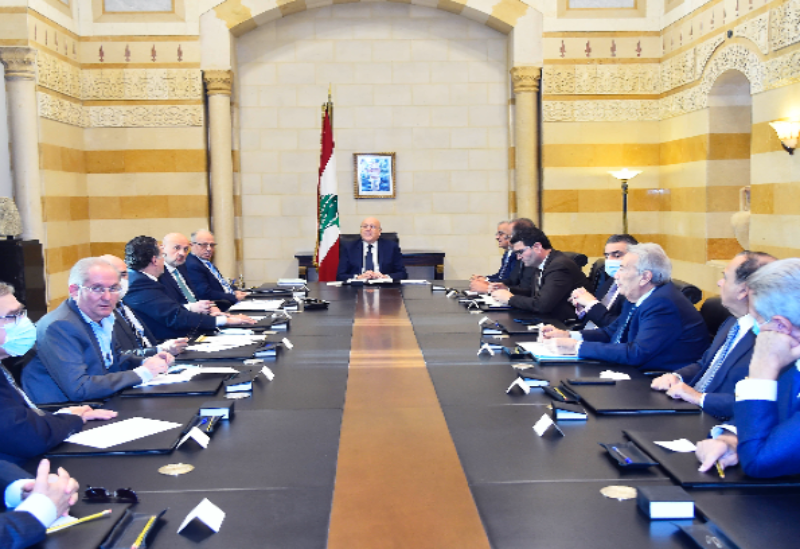 Prime Minister, Najib Mikati, on Monday chaired an expanded meeting to follow up on the border measures and to resolve the emerging issue with the Kingdom of Saudi Arabia and the Arab Gulf states, in the presence of National Defense Minister, Brigadier General Maurice Sleem, Interior Minister, Bassam Mawlawi, Foreign Affairs Minister, Abdallah Bou Habib, Agriculture Minister, Abbas Hajj Hassan, and Industry Minister, George Boushekian.
The meeting was also attended by the Director General of Customs, Raymond Khoury, Head of economic bodies Mohammed Choucair, Head of the Lebanese Industrialists Association, Fadi Gemayel, President of the Beirut Merchants Association, Nicolas Shammas, and the Union of the Lebanese-Gulf Businessmen Councils headed by Samir Al-Khatib.
Speaking in the wake of the meeting, Minister Mawlawi stressed on the need to take quick and practical measures that show that the government is fulfilling its duties in controlling the borders, the airport, the port, and all the crossings.
"What is required of us is taking quick and serious steps, and we will take successive measures in this regard, and we will have frequent meetings at the request of Premier Mikati  for daily follow-up by conferees. We will perform our duties to the fullest," Minister Mawlawi asserted.